You have /5 articles left.
Sign up for a free account or log in.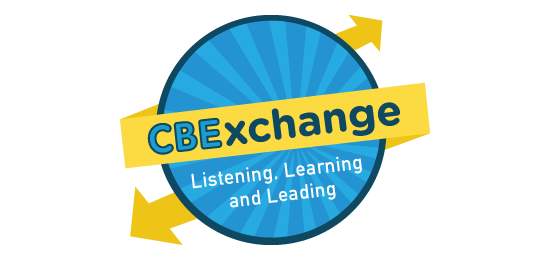 Roughly 600 colleges are in the design phase for a new competency-based education program, are actively creating one or already have a program in place. That's up from an estimated 52 institutions last year.
Amid this quick expansion, a group of college officials is meeting in Phoenix next month to share information about how to develop competency-based credentials. The agenda also features discussions about what academic quality should look like in those programs.
Public Agenda, a nonprofit group that seeks to bring a nonpartisan lens to tricky issues, is hosting the meeting, dubbed the CBExchange. The Bill & Melinda Gates Foundation is funding the work.
"This is not about advocating for a particular model of competency-based education," said Alison Kadlec, a senior vice president and director of higher education and workforce programs at Public Agenda. "It's about advocating for the healthy development of a field that's growing rapidly."
The meeting's goal is for academics to exchange tangible information about how to design a program. Despite the 600 institutions that are working on this (that figure comes from the event's organizers), relatively little publicly available guidance exists, said Charla Long, a consultant to Public Agenda and a former dean of professional studies at Lipscomb University, where she helped launch a competency-based program.
"For so many institutions it's creating it from scratch," Long said. "There are a lot of institutions out there that are completely in the dark about how this should look."
That need not be the case, she said, because colleges with existing programs have plenty of lessons to share. Long said the meeting will feature some of the better design elements and practices from those institutions.
"This is an attempt to be able to rally around some centralized ideas about what is quality," she said, and to make competency-based education "less confusing to the field."
Attendance at the Phoenix gathering is limited to people who work for a college. For-profits are among the 600 institutions who are at least in the design phase for a competency-based credential. Any college that is seeking to build a high-quality program is welcome to the CBExchange, said the meeting's organizers. Representatives from Rasmussen College, the University of Phoenix and Chamberlain College of Nursing -- all for-profits -- are among those who have said they planned to attend.
The meeting's agenda features speakers who are experts on competency-based education from various organizations -- including some who are skeptical about the emerging form of higher education.
Some faculty members and accreditors have at times expressed concern about academic quality in versions of competency-based education. For example, some are dubious about the faculty role in programs where students can move at their own pace, often taking online assessments and interacting with faculty members who operate more like coaches or tutors.
Joining this debate has been the U.S. Department of Education's Office of Inspector General, which has asked tough questions about the faculty role and a federal requirement for "regular and substantive" interaction between students and instructors in online, competency-based programs.
Top officials at the Education Department and at the White House have been enthusiastic about competency-based education's potential. But the mixed messages from the department contributed to a freeze on program approvals that the Higher Learning Commission, the largest of the seven regional accreditors, recently made (and later lifted) on competency-based credentials that are not tied to the credit hour standard -- a form called direct assessment.
Some confusion about the feds' take on competency-based education was assuaged with a letter the department sent to accreditors in June. That communiqué echoed some of the points from a guidance document the Council of Regional Accrediting Commissions released earlier that month about the approval process for competency-based programs.
Defining Quality
Getting accreditors to sign off on these new programs hasn't always been easy. And while many institutions are trying competency-based education, the total enrollment in most of the programs remains fairly limited.
"Institutions continue to face challenges in scaling," said Long, many of them driven by issues with supporting technologies.
The Association of American Colleges and Universities (AAC&U) can be described as being agnostic on competency-based education. As a higher education trade group with a focus on liberal education and the general education core, the association has expressed caution about trendy approaches that could result in more of a focus on efficiency and degree production than academic quality.
AAC&U is a sponsor of the CBExchange. Debra Humphreys, the group's vice president of communications, policy and public engagement, will participate in the meeting. She applauded its organizers' approach.
"They are really trying to get quality front and center," said Humphreys. "However, we'll see how far that really goes."
Public Agenda is playing a prominent role in a related effort, dubbed the Competency-Based Education Network, or C-BEN. That group is a national consortium for designing and developing "new models for student learning."
Members must apply to participate in the network, which was created in 2014. Last year C-BEN admitted its second group of institutions, bringing its membership up to 30 colleges and universities, and four public university systems -- with 82 campuses represented.
The network's members contributed some of the material for the meeting in Phoenix, Long said. C-BEN also is a sponsor of the meeting.
Holly Morris will be at the gathering. Morris is director of postsecondary model development and adoption for Educause, a nonprofit association with a focus on information technology.
The explosion of interest in competency-based education has exceeded Morris's expectations.
"Competency-based education is about providing an alternative way for millions of adult learners to get through the system and earn their credentials," she said.
That helps explain the interest. But it also can contribute to worries about the model, she said, particularly as it helps move the use of credit for prior learning more into the mainstream.
Morris said the meeting is intended to help promote the development of a "healthy field" of competency-based education, with a wide range of information from a diverse set of programs.
"The partners for the project all have a strong interest in promoting quality for the emerging landscape," said Morris.