You have /5 articles left.
Sign up for a free account or log in.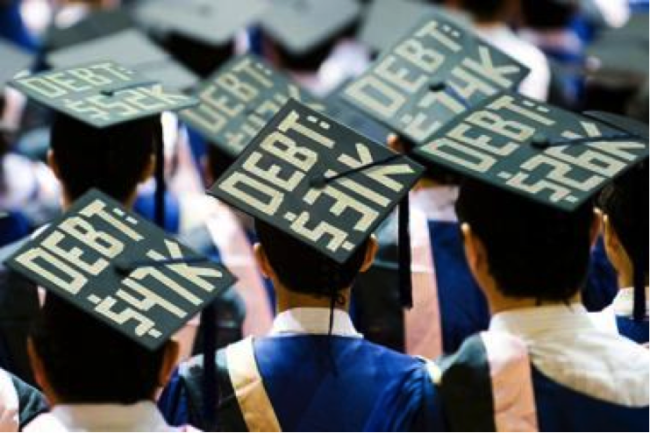 Free public high school for everyone didn't happen overnight.
It began gradually with communities and states changing expectations about high school until, eventually, every state offered it for free. Advocates of tuition-free college like to make this point-- that a single state or city won't be able to change the way people think about how we pay for college and who should attend it.
Cities like Long Beach, Calif., and Detroit, and states like Tennessee and Rhode Island have created tuition-free community college programs. But this year, two of the most populous states in the country -- California and New York -- signed off on free college plans, and their presence in the conversation could have a big impact on efforts to increase access and alter the college-going culture.
"California has 12 to 13 percent of students in the country and 25 percent of all the community colleges," said Martha Kanter, a former under secretary of education during the Obama administration, who leads the College Promise Campaign, which advocates for free community college. "It's a leap forward."
The state's one-year free community college initiative, which was enacted earlier this month by Jerry Brown, the state's Democratic governor, won't go into effect until 2018, and much of the funding and details are still being worked out.
A couple of years ago, Kanter's group enlisted researchers in an attempt to identify how many tuition-free programs, broadly defined, existed across the country. At the time, Laura Perna, a researcher with the University of Pennsylvania identified about 130, Kanter said.
Today, the campaign has identified more than 200 tuition-free programs. Perna also has created a regularly updated national database that identifies different programs. Researchers at the W. E. Upjohn Institute are planning to unveil next month a more detailed database of tuition-free programs, which will examine 90 different characteristics of the programs.
"We looked at how many Promise programs went out of business, as well as the ones that are growing and moving forward," Kanter said. "Because so many are place based with no common framework and we have such variability across states, we know one size doesn't fit all in this country. But we can see where we're making the most promise."
The interest in tuition-free programs can sometimes be driven by competition between cities, states and regions.
"California is another example of the competitive nature of states trying to keep up with neighbors," said Morley Winograd, president and chief executive officer of the Campaign for Free College Tuition. "We now have Oregon and Nevada on both sides of the state, and I think because New York did it, it made California feel they don't want to be second place to New York."
That competitiveness has at times kept the tuition-free discussion from becoming too partisan. Blue states like California and New York have shown just as much interest in free college initiatives as red states like Tennessee and Kentucky.
"That's how we got Kentucky and Arkansas, because they had to respond to Tennessee from an economic development challenge point of view," Winograd said.
And that competitiveness may be an early indicator of which states will be the next dominoes to fall in the tuition-free movement.
Winograd points to New York's neighbor, New Jersey, where candidates in the governor's race -- particularly on the Democratic side -- have discussed a need to respond to New York's Excelsior Scholarship. However, he said, New Jersey is struggling with serious budget problems.
Election-related calls for free tuition will continue into 2018, as candidates from both parties running for statewide office in Maryland and Pennsylvania have talked about free initiatives, Winograd said.
"The other one is North Carolina with a Democratic governor and Republican Legislature," he said. "They're feeling the competitive effects from Tennessee … the message is getting out there. and it's spreading."
Early numbers from Tennessee and Rhode Island show that with a tuition-free initiative in place, young people show more interest in going to college.
Rhode Island students didn't learn the free community college plan had been approved by the Legislature and governor until the first week of August. The Community College of Rhode Island -- the state's only public two-year institution -- estimated that 1,100 students would enroll and use the program.
Within three weeks, the tuition-free program brought in 1,579 first-time, full-time students -- a nearly 50 percent increase in the number of full-time freshmen, said Patrick Stone, a spokesman for the college. The Rhode Island Promise students are part of an incoming class of more than 4,300 students.
"We looked at Oregon, Tennessee and New York for guidance and leadership and to see what works and what didn't, but we ended up in a unique spot," Stone said. "Now a lot of the conversation has been, 'What about the rest of New England? What about Massachusetts?' We all hope they are looking at us. We want to show our state and the country what CCRI is capable of and, hopefully, we'll do excellent and students will succeed at a high rate."
One Message, Different Systems
Nearly all of the tuition-free initiatives that have emerged across the country have focused on using the "free" description to promote a college-going culture by increasing access and affordability.
But the variability in initiatives and the simple "free" label has led many researchers and academics to question the viability and real benefits of each program. Underlying those questions is concern over whether the failure of any one of these programs could harm the overall movement.
"The best part of free college is that it has the potential to have this big marketing impact," said Judy Scott Clayton, an associate professor of economics and education at Columbia University's Teachers College. "It's not a bad thing to say its impact is just marketing … in the case of California, it's a relatively low-cost thing to do that greatly simplifies the message students are getting in high school."
She said that even students who receive federal financial aid and other grants often have questions about whether they can afford to attend college.
"The risk now is that some states are trying to get the marketing impact of that message and kind of put themselves in the same bucket as free college programs," she said. "But when you dig into it and look under the hood, it's not the same thing."
Clayton has been critical of New York's Excelsior Scholarship and how it has been marketed as free college. For example, the program includes a residency obligation that requires students to live and work in the state after graduation for the same number of years they received the scholarship. If they fail to meet that requirement, the grant becomes a loan. The scholarship also mandates that students complete 30 credits a year to remain eligible.
Excelsior is aimed at students who attend both two- and four-year public institutions in the state, but early numbers show few community college students taking advantage of the offer. At the City University of New York system, where nearly 2,500 students at the seven CUNY community colleges applied for the scholarship, only 1,082 students are likely to receive it. The scholarship is last dollar, which means students receive it after all other federal and state aid has been used.
"People are worried, including me, that it'll turn out to be a huge mess for students," Clayton said. "They say free college, but is it free community college or free to any public institutions? New York is extending it to all public institutions, and that changes the distribution effects."
Figuring out the distribution effects of these programs has been a struggle in Oregon. The state was an early adopter of a statewide initiative, which began in 2016. In its first year, the program had high turnout but limited funding. The Legislature learned it was $8 million short of projected costs for the second and third years of the program.
After just one year, the state in July made changes in order to maintain the program. For new applicants this fall, the state now takes into consideration students' expected family contribution, which is determined on the federal financial aid application. Students whose families are expected to pay $18,000 a year or more no longer qualify for the program.
So, this year, Oregon received 15,840 new applicants for the program (not including those students who received the scholarship last year), but only 8,612 were told they were eligible to receive the grant and enroll, according to the state. More than 2,100 students were specifically disqualified from receiving the scholarship because of the new income requirement.
The Legislature gave the state's higher education commission the discretion to end the income requirement when finances improve. But there is some concern across the state that these roadblocks may ultimately undermine the goal of creating a college-going culture.
"Anything that increases the complexity of the program and reduces the simplicity of that message or that makes a promise no longer a promise will undermine our goals around access, equity and completion," said Ben Cannon, executive director of the Oregon Higher Education Coordinating Commission. "I certainly understand why the Legislature, given limited funding, chose to restrict the program using EFC … that was probably the least bad option available to them, but I'm deeply concerned what it would mean for the future of the program."
Cannon said his fear is that the Oregon Promise then becomes another need-based aid program. While those programs are important, he said, they don't have the same galvanizing effect as a universal promise scholarship.
The guarantee of tuition-free programs like what Oregon first envisioned is that everyone will have access to free tuition or nearly tuition-free community college, he said.
But beyond the distribution effects, there's one more issue that researchers worry could undermine the movement if it is not properly addressed by tuition-free programs: the true cost of attending college.
"People are paying more attention to the fact that it's not just tuition and fees," Clayton said. "It's the cost of supporting yourself. The cost of food, housing, transportation."
Clayton again points to New York, which covers tuition but not fees. Most college students don't see a difference between those expenses, she said, adding that it comes across as misleading.
"That's the big complaint about the New York program," she said. "They're spending all of this money to make four-year college free for middle- and upper[-class] families' income, yet community college students largely aren't qualifying for the program and they're not getting extra help for transportation or living costs."
Ultimately, there are real costs that need to be addressed in order to create a college-going culture, she said, if policy makers want to continue to encourage students, especially low-income ones, to have better access to college.
"And that's a good investment," Clayton said. "There is a little bit of a risk that the free college movement may be a victim of its own success if some of these programs, like the one in New York that calls itself free college, and people start to question if it's a fitting model. It may get a bad name and increase skepticism."