You have /5 articles left.
Sign up for a free account or log in.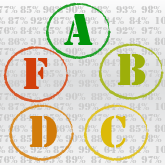 Teaching matters at Savannah State University, Georgia's oldest historically black institution, and the faculty knows that. But professors there didn't know until recently that the rate at which they give D and F grades and see students withdraw from their courses was impacting the tenure and promotion process.
The use of "DFW" rates to measure teaching effectiveness is controversial across academe, with critics saying there's little to no peer-reviewed evidence that high failure rates (however institutions define them) and poor instruction are linked. Making DFW rates a formal measure of good teaching may pressure professors into passing students who haven't earned it, critics also say. And D is not a failing grade, they note.
DFW metric proponents -- such as Michael J. Laney, Savannah State's new provost -- say these data are another valuable piece of the instructional-quality puzzle that can't be ignored, however.
"The use of DFW may be a different normal at Savannah State, but it is an indicator of teaching effectiveness," Laney said during a Faculty Senate meeting last month, after he was asked about a rumored -- and yet unannounced -- DFW policy, based on multiple faculty accounts. Continuing his lengthy response to the question, Laney said he talked to deans and decided that professors with DFW rates of 25 percent or higher over five years may be deemed ineffective teachers in tenure and promotion reviews.
"For me to look at a portfolio, and have this data and not the consider the data -- as far as I'm concerned, that's an issue of integrity," Laney said. He criticized "one-and-done" professors, or those who base course grades on one high-stakes assignment, in particular, according to accounts from several faculty members.
Laney said that the DFW rate was one metric among others, saying, "You will hear back from people, 'I didn't get promoted because my DFW rate was too high. That's the only reason they didn't get promoted.'" Yet "that may not be the only reason why they didn't get promoted, but you need to have those conversations with your deans," he added.
However one feels about the validity of DFW rates in the tenure and promotion process, what's clear at Savannah State is that this was never approved through shared governance channels or articulated in the Faculty Handbook. So some professors are apparently being judged on a criterion of which they were previously unaware.
Savannah State's current promotion paperwork asks professors about their teaching effectiveness, for example, but it does not say anything about DFW rates. Rather, it says evidence must include student ratings of faculty performance -- the use of which in tenure and promotion decisions also is controversial, given outstanding doubts about their validity. Professors up for promotion at Savannah State are expected to have above-average performance as measured by students' evaluations, relative to the faculty within the applicant's school or department. The department chair's annual evaluation also is part of the process.
Georgia Southern University's Faculty Senate successfully fought against the inclusion of DFW rates in annual evaluations, in 2012. Gregory Brock, a professor of economics at Georgia Southern who campaigned against the DFW criteria at the time, said this week via email that he was once advised by his chair to "get below 20 percent."
"Its use lowers the quality of the institution and promotes the idea that we are just a diploma mill," Brock said of such a policy. "The fact that some administrators created an arbitrary 20 percent line to get below is central planning worthy of the defunct Soviet Union."
He added, "The overall rate is absurd, the lumping of the W with the D and F is absurd, and it captures how integrity is being sacrificed on the 'don't let enrollment drop' altar by bureaucrats."
Falling enrollments are a concern at Savannah State, which is at a 10-year low. Unconvinced that a DFW policy is the answer to the problem, professors there have been advocating against it via open letters and media outreach -- albeit anonymously, citing an environment of retaliation.
A faculty member who did not want to be identified by name said in an interview that faculty concern "has to do with expectations when it comes to what they need to do for tenure or promotion. They're now being judged on this new metric, having already submitted their portfolios, with no prior knowledge of it."
Savannah State did not provide comment for this story.