You have /5 articles left.
Sign up for a free account or log in.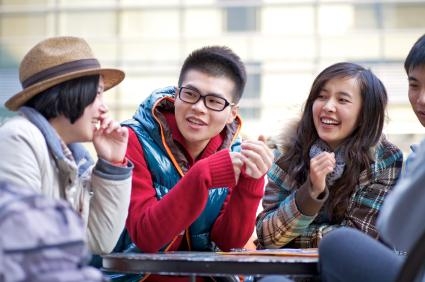 One applicant who came to Michele Hernandez this fall for help getting into college had two academic passions – science and Latin – and great grades, too. With report after report calling on colleges to attract more talent to STEM fields, and jobs going unfilled for lack of science and technology expertise, perhaps play up the science? Not for this applicant. Hernandez, the author of A Is for Admission and the founder of a high-end private counseling service, said she steered the applicant in the other direction. He is an Asian American.
"I told him Latin was way better to stress, and that helped him a ton," she said. (He is already in to his first choice institution.) If, as an Asian American, you apply, "as another biology major, as another pre-med, you are doomed," Hernandez said.
Asked if Asian-American applicants face bias at top colleges, Hernandez said "after 10 years of doing this [counseling] and four years in Dartmouth admissions, I don't think it's intentional, but I think there is discrimination. If you look at the numbers, you can basically see that [if you are applying to many selective colleges] you have to have higher-than-average scores if you are an Asian."
Such views have been growing for years among counselors who work with Asian-American and other applicants, and who track the relative success of different groups of students in getting into the most competitive colleges. A session a few years back at the annual meeting of the National Association for College Admission Counseling was called "Too Asian?" and featured speakers (and a full audience of counselors) talking about their frustrations on the issue. Reports have also been growing of Asian-American applicants being so convinced that they will face bias in admissions that they won't check any race/ethnicity box on applications, for fear of hurting their chances.
The allegations of anti-Asian bias are likely to get renewed attention with the news -- first reported Thursday by Bloomberg -- that the Education Department's Office for Civil Rights is investigating a complaint by an Asian-American applicant that illegal bias resulted in his rejection by Harvard University and Princeton University. (The student in question is from a family that came to the United States from India.) This investigation joins one that the department has been conducting for several years into Princeton University's treatment of Asian-American applicants. Both Harvard and Princeton have repeatedly denied that they discriminate against members of any racial or ethnic group.
The federal inquiries raise a number of questions, including: What does it say about college admissions that a group achieving considerable academic success believes it is being held to unfair standards? Is there really proof to back up the widespread perception of bias? Are those who are convinced of bias relying solely on certain numeric measures? Are colleges hiding behind codes (such as the desire for someone who is "well-rounded" or concerns about "grinds") to discriminate against Asian applicants? How does this all fit into the debates over affirmative action generally in higher education?
Admissions counselors and advocates for Asian-American students say that belief in bias is widespread -- and that the belief alone should be cause for concern. Neil Horikoshi, president of the Asian and Pacific Islander American Scholarship Fund, said that the reports of students not being willing to check off the "Asian" box illustrate the pervasiveness of the problem. "They know it's going to cut against them. If this is the kind of question they have to ask of themselves, that's quite alarming."
Steven Roy Goodman, a private admissions counselor for many Asian-American applicants, said he sees the problem as most evident for Indian Americans and Korean Americans. He stressed the importance of remembering that "it's really difficult to get into Harvard or Princeton for anybody." But he said that for those and similar institutions, the bar is higher for some Asian-American groups. Talented students from other groups can hope to gain admission at the most competitive colleges, even with some imperfection in their records, he said. "But for these Asian-American students, anything short of a straight A is what is known as an Asian fail."
There have also been research studies over the years that back the conventional wisdom that Asian-American applicants need higher standardized test scores and grade-point averages than do other applicants to get in. Data gathered by Thomas J. Espenshade, a professor of sociology at Princeton University, for his 2009 book, No Longer Separate, Not Yet Equal: Race and Class in Elite College Admission and Campus Life (Princeton University Press), suggested that Asian-American applicants need SAT scores of about 140 points higher than students from other groups with equivalent academic qualifications to get admitted to competitive private institutions. And he found a 3.4 point boost needed on the ACT composite score. (While Espenshade is a scholar at Princeton, and Princeton is the focus of an OCR investigation, his work on this subject is as a researcher, not an insider in the admissions office.)
In an interview Thursday, Espenshade said that "all other things equal, Asian-American students are at a disadvantage relative to white students, and at an even bigger disadvantage relative to black and Latino students." But he was quick to add that "this doesn't mean there is discrimination."
He noted that the modeling he has done is based on quantifiable measures such as grades and test scores. "We don't have access to all the information an admissions dean does," he said. "We don't have extracurriculars. We don't have personal statements or guidance counselors' recommendations. We're missing some stuff."
Those who assume that average scores indicate bias may not understand the many factors that go into college admissions at elite private colleges, he said. "The fact that these institutions are looking for  a multiplicity of talent is more understood in some communities than others," he said. "There might be a tendency of many Asian-American students to think that academic credentials are going to carry not only the most weight, but all the weight, in who gets admitted, and that isn't so."
David Hawkins, director of public policy and research at NACAC, said that he hears "echoes" in the debates over Asian-American admissions of the discussions of standards used by colleges to admit athletes or out-of-state students or members of other ethnic or racial groups. These are legitimate questions to discuss, he said, but the conversation is often based on numbers alone, "and oftentimes the numeric data don't tell the whole story." Hawkins said he is aware of (and concerned about) the way many applicants see this issue. "I know the conventional wisdom among students and counselors," he said, "but I suspect it's much more complicated."
To the extent that numbers do matter, recent trends in standardized test scores may result in even higher expectations of Asian-American applicants. Over the last three years, the combined average scores of Asian-American test takers have gone up by 30 points, while every other group showed declines.
Policies and Code Language
In some cases, colleges have adopted policies that some see as hurting Asian-American applicants -- without necessarily violating the law. In 1990, for example, the Education Department rejected allegations that Harvard discriminated against Asian-American applicants through preferences for alumni children. The department acknowledged that this policy overwhelmingly favored white people at that time, since the Harvard alumni base that was old enough to have children applying to college was far less diverse than Harvard had become. But since the benefit would be open to Asian alumni children (a group that has since grown), the department found no civil rights violation.
Debates over the relative merits of standardized tests also tend to be viewed by many through their impact on different applicant groups. Colleges that drop SAT requirements almost always see an increase in black and Latino applicants. But when the University of California moved to drop the SAT II (subject matter test) requirements in 2009, many Asian-American families were furious, saying that one of the admissions criteria on which their children excelled (disproportionately to other groups) was being jettisoned.
And then there are unofficial policies. Many advocates for Asian-American students believe that some elite college admissions officers use phrases like "well-rounded" to favor white applicants of lesser academic quality over Asian-American applicants. " 'Well-rounded' can be code for lots of things," said Goodman. "If you go back to the '50s, there were all sorts of code words for Jewish applicants from New York City."
Horikoshi said that when colleges first say that you must be academically outstanding, and then start talking about well-roundedness, they are raising the bar -- but only for some applicants. "They are saying that Asian Americans not only have to be outstanding, but super outstanding," he said.
Affirmative Action and the Asians Not Applying to Harvard
The word of the expanded OCR investigation comes at a time when the U.S. Supreme Court is considering whether to hear an appeal of a ruling that upheld the consideration of race and ethnicity in admissions decisions at the University of Texas at Austin. That challenge is based on the argument that Texas could use race-neutral means (such as the policy that admits those in the top of high school classes automatically) to achieve diversity.
Critics of affirmative action were quick Thursday to link the allegations against Harvard to their view that colleges should not be considering any applicants' race or ethnicity. Writing at Phi Beta Cons, the higher education blog of National Review, Roger Clegg wrote that "the fact is that, if you consider race, then in some instances it's going to make a difference in whether a person is admitted (otherwise, why bother to consider it?), and when that happens, you have racial discrimination. Simple as that."
But Robert Teranishi, associate professor of higher education at New York University and author of Asians in the Ivory Tower: Dilemmas of Racial Inequality in American Higher Education (Teachers College Press), said he was worried about efforts to link alleged bias against Asian-American applicants to broader debates over affirmative action. He said that the new allegations deserve a thorough investigation. But he noted that many Asian-American students in the United States -- relatively recent immigrants who didn't go the best high schools, don't have much money, and who aren't on an Ivy track throughout their lives -- deserve and benefit from affirmative action.
Critics of affirmative action are "co-opting this issue to make their point," he said.
Writing in the magazine Hyphen in December (before news of the Harvard inquiry became public), OiYan Poon, a visiting researcher at the Asian American Studies Center of the University of California at Los Angeles, questioned the emphasis many place on the issue of Asian-American admissions to elite colleges. While only about 1 percent of Asian-American college students are enrolled at elite colleges, "overwhelming attention is focused on whether or not the Ivies, where Asian Americans represent between 13 percent and 30 percent of undergraduate enrollments, are capping their Asian-American admissions numbers." Poon wrote.

"This debate distracts and draws energy away from the struggles for education mobility faced by the Asian-American 99 percent."