You have /5 articles left.
Sign up for a free account or log in.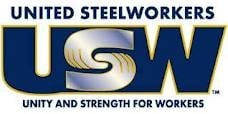 In early 2009, Josh Zelesnick, an adjunct who taught English composition and writing at Pittsburgh's Duquesne University, started working at a Trader Joe's when one of his classes was canceled days before a semester. He stocked shelves, manned registers, and wore T-shirts with a Hawaiian motif that many Trader Joe's employees wear. When his co-workers at the store found out about his other job, they began calling him "Professor."
Zelesnick, who h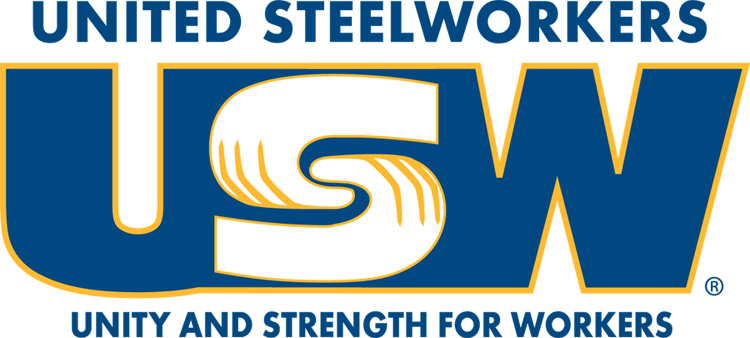 as been an instructor at Duquesne since 2007, said the emotional jolt of an abrupt class cancellation and the sense of insecurity that followed is hard to describe. Over the years, he became increasingly vexed by the way adjuncts were treated.
Last year, Zelesnick, who teaches about four courses every year at Duquesne and a few more at the University of Pittsburgh, decided to do something about his growing angst. After talking to colleagues who felt the same way, he approached United Steelworkers, the nation's largest industrial workers union, for help. Officials at the steelworkers' union, a powerhouse in Pittsburgh, were responsive, and some were astonished to hear about the working conditions of adjuncts, he said.
Later this month, about 100 adjuncts at the university's McAnulty College and Graduate School of Liberal Arts will fill out mail-in ballots sent out by the National Labor Relations Board to decide whether they will form a union with the steelworkers. The union has provided logistical and legal help to the university's Adjuncts Association.
The move by Zelesnick and his colleagues to approach the steelworkers union, which hasn't previously organized faculty members, has stirred the beginnings of something much bigger in the Pittsburgh area. Union officials said that adjuncts at six other universities contacted the union after they heard about the Duquesne effort, and that all of them want to organize. The USW has plans to expand the Adjuncts Association beyond one university by organizing several Pittsburgh campuses.
"I think we will continue to grow the Adjuncts Association in the Pittsburgh area for years," said Jeff Cech, who is the lead organizer for United Steelworkers in the Duquesne campaign. "There are over a dozen campuses here and thousands of adjuncts that deserve job security, fair wages, health care and all of the benefits workers have been organizing for since the birth of the labor movement."
The steelworkers union represents nonacademic employees at some Canadian and U.S. universities. "We also represent 1,260 employees of the Robert Wood Johnson University Hospital," Cech said.
The benefits for the adjuncts in the Pittsburgh area teaming up with the steelworkers union are obvious: they have strong connections with the community. "Steel is part of the fabric of the city. Almost  everyone in the city has an uncle or cousin who is a steelworker," said Robin Sowards, an adjunct who teaches composition and linguistics at Duquesne.
Sowards said one advantage of aligning with a union not connected to higher education was that it could "focus on us, and there wouldn't be any conflict of interest." And although partnering with a  national academic union could have been an option, and all of the major national academic unions have moved to organized adjuncts, Sowards felt that groups such as the American Association of University Professors tend to work more closely with tenured and tenure-track faculty. "Adjunct priorities might not line up," he said.
An association with adjuncts helps the union diversify. "We welcome the opportunity to help workers looking for fairness on the job no matter where they work. Steelworkers are on the factory floor, they're hospital staff, lawyers and, now, adjunct faculty. The diversity of our membership only makes us stronger," steelworkers president Leo Gerard said recently, according to a media release.
Labor historians pointed out that many unions, especially those connected to manufacturing, are looking to grow membership beyond their traditional strongholds as a way to combat declining membership.
"If you can't find them in steel mills, you can find them in universities, hospitals and hotels," said David Zonderman, a professor of history and American labor history specialist at North Carolina State University. A university or a hospital, he said, offers an opportunity to sign up several hundred members at once.
In another era, a union would not overstep its jurisdiction and try to get members from a different sector, said Ileen DeVault, a professor of labor history at Cornell University. "They used to have all sorts of lines and jurisdictions. And no union would knowing cross that line to get members. It is not true anymore," she said.
DeVault  said that when the United Auto Workers first became active in higher education, it seemed  to many that they cared first about auto workers, not about faculty members or teaching assistants.  "The UAW over the years has developed programs to help their higher education members, but it was not instant," she said.
"This issue might come up with any group of workers that approaches a union from a totally different industry or field," DeVault said. "They need to ask careful questions, what they are going to get, and what the expectations of the steelworkers are?" She said, however, that  the USW is much more than a steelworker's union now, and represents workers from a wide array of industries such as paper and rubber.
Bridget Fare, a spokeswoman at Duquesne, said in an e-mail message that the university works amicably with four other unions on campus, and "intends do the same with the McAnulty part-time adjuncts should they choose to unionize. We'll be letting the NLRB process take its course and proceed accordingly."
Some other Roman Catholic institutions such as St. Xavier University and Manhattan College have challenged the legality of adjunct unions in the recent past because there are limits on unionization at religious institutions. Those challenges are still being decided. But Fare, the Duquesne spokeswoman, said the university would not challenge an adjunct union on similar grounds.