You have /5 articles left.
Sign up for a free account or log in.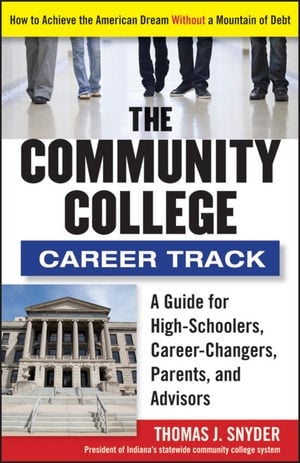 Students who are headed to selective four-year colleges can choose from stacks of guidebooks about how to navigate college. They also benefit from plenty of hand-holding on campus. Not so much for community college students, who often don't get enough guidance from their families or from overwhelmed and under-resourced two-year institutions.
Thomas J. Snyder is trying to change that with his new book, The Community College Career Track: A Guide for High-Schoolers, Career-Changers, Parents and Advisors.
The president of Ivy Tech Community College, which is Indiana's statewide system, Snyder is also a former corporate CEO. He drew from both experiences in writing a guide that tries to show students how to get on track to a good career by attending community college. The guide's tagline is: "Get a good education minus the debt and enter a field that's actually hiring."
Snyder answered questions over email about his book, which was published by John Wiley & Sons, Inc.
Q. Who are you are trying to reach with this book?
A. The book is designed to reach parents, students, career-changers. And a secondary audience is the people who advise them: counselors, workforce advisers and businesses.
Q. You include plenty of practical tips. Do you think community colleges do a good enough job of sharing that sort of advice with students?
A. On every community college campus throughout the country, you're going to meet people who have done the things described in the book. Not everybody is willing to get started, though, because it's a bit intimidating. What we want to do is to say "here's what it looks like from the inside" to take away some of that hesitation.
Q. You wrote about the "final four syndrome" of assuming that four-year colleges are the best choice. But do you worry about "under-matching," where academically qualified students might be steered toward community colleges over four-year institutions because of money or other concerns?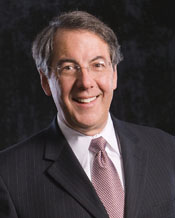 A. A few articles have been written that say community colleges shouldn't take top-performing students, but there are actually very good reasons why that just isn't true. First, many of the community colleges across the country -- including Ivy Tech -- have honors programs specifically designed for the high-achieving students. And money saved is money saved. In other words, if you save $50,000 getting your first two years in an honors program and you do well, you are going to be recruited by schools all around the country and you're still going to have that $50,000 to invest in your next two years or in an advanced degree.
Q. Low prices are obviously selling points for community colleges. What are some others?
A. Community colleges are close to home, and they're teaching institutions. Students work with faculty who become mentors who watch them perform and watch them grow. That's not always possible on a large research campus.
Q. Your book suggests transferring to a four year college as a goal for community college students. What about the problems associated with credits not transferring?
A. Transfers are becoming a state responsibility. For example, Indiana now has under development a general education core, where your first two years of your general education along with your electives are guaranteed to transfer among any of the schools. We think a better model is the Florida model where a two year degree with a diploma and an acceptable grade point average guarantees you a spot in a four-year school. That's where we think states are headed.
Q. Should students shop around if they have more than one community college to choose from? And if so, would a U.S. News-style ranking help?
A. I'm not a big fan of U.S. News-style rankings because I think it's been a factor in driving up cost. The best community college value may be the one that is closest to you. You also may to be part of a student body that's more diverse -- which we think is part of the experience. You can certainly investigate the community colleges to see if they are able to guarantee transfer and give you a degree in the field that you want.