You have /5 articles left.
Sign up for a free account or log in.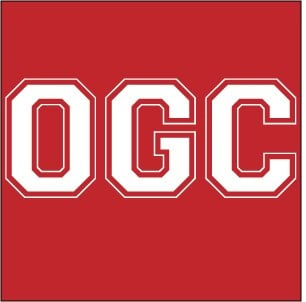 The six-month lifespan of Queer at Patrick Henry College, a blog focusing on the struggles of gay students at the evangelical Christian college in Virginia, has been turbulent, to say the least.
First the chancellor and founder of the college threatened to sue the bloggers over their use of the Patrick Henry name, then withdrew the threat, all on Facebook. Then he claimed to a local newspaper that the blog had to be a hoax -- that the college's honor code, which prohibits homosexuality, meant there were no gay students on campus.
The drama has attracted a glut of national media attention, far more than the blog's founders expected. But their story is far less unusual than it would have seemed even a year ago. More than 50 such groups, blogs and activist alumni groups have sprung up at similar Christian colleges over the past year, making 2012 something of a watershed moment for gay students and alumni at evangelical colleges.
Just over a year ago, gay alumni of Wheaton College, the evangelical college in Illinois, formed a support group and held their own homecoming celebration. Since then, groups following their template (down to the naming conventions -- OneWheaton led to OneEastern, at Eastern University, and One George Fox, at George Fox College in Oregon) have formed even at Christian colleges that place an emphasis on Biblical inerrancy.
Now new organizations and campaigns have been formed to tie these groups together so that students can share their experiences and press for change. Their goals are often incremental; few expect that Christian colleges will follow the growing national trend of supporting gay marriage, but they hope that gay students will be treated with more sensitivity and respect.
"I think that the most heartening thing is that the universities are now admitting — well, they've been forced to admit — that we have gay students on our campuses," said Paul Southwick, the founder of One George Fox, a support group for gay alumni and students at George Fox University in Oregon.
Although Michael Farris, the founder of Patrick Henry, said there could be no gay students at Patrick Henry, he's an outlier even among his peers at other evangelical colleges. Many presidents of such colleges have quietly admitted in recent years that they do have gay students on their campuses, and have sought ways to address those students' concerns while adhering to an interpretation of the Bible that holds homosexuality to be immoral.
At the annual meeting of the Council for Christian Colleges and Universities in February, college presidents gathered in a closed-door meeting to discuss how to handle controversies surrounding gay students. They emphasized that their views of religion and morality would not change, but that they hoped to address students' concerns with sensitivity. By then, a handful of colleges -- including both Wheaton and Westmont College, in California -- had faced criticism from gay alumni over the environment on campus.
But the presidents couldn't have foreseen that similar groups would form at nearly every college in the council, which represents evangelical colleges, many of which prohibit homosexual "behavior." (Some Roman Catholic colleges have faced tensions over these issues as well, but the debates have played out in different ways because Catholic colleges have never assumed that all students are Catholics, or required them to adhere to Catholic teachings, in the way that many evangelical colleges do for their own students.)
In the past year, several of the colleges have turned down direct requests from students interested in forming independent gay-straight alliances or support groups: Point Loma University in San Diego; Southern Wesleyan University in South Carolina; and Pepperdine University in California, among others. In other cases, including George Fox, the groups were allowed to form, but as campus organizations with oversight and input from administrators rather than independent clubs.
At other colleges, including Patrick Henry and Bob Jones University, the mere existence of a secret student or alumni group was enough to cause controversy. At Biola University in California, a group called the Biola Queer Underground hosted an off-campus forum, prompting a statement from the university that called same-sex relationships "illegitimate moral options for the confessing Christian."
The founders of the Patrick Henry blog, which was blocked on the campus wireless Internet, have received a range of feedback from students, said one of the founders, who requested anonymity. Several have said they disagree with the bloggers' viewpoint on sexuality but still criticized the college's reactions.
"It's just hitting a nerve with people," said the founder, who said she has heard from groups at many other evangelical colleges who have congratulated the Patrick Henry students on their activism.
Evangelical colleges have faced criticism over their attitudes toward gay students in the past. Indeed, even as officials at some of the colleges state that they accept that people are born gay, at many of these institutions, admitting to any sexual act outside of heterosexual marriage could be grounds for expulsion, and professors who argue that gay sexuality is compatible with faith may have a tough time being hired or staying employed. The most prominent group pressing for change has been Soulforce, which takes bus tours of campuses with anti-gay policies to call for change. Soulforce has been involved in spreading the gay student and alumni groups through an organization called Safety Net, a loose affiliation of the groups that are hoping to create a support network for gay and lesbian students.
But the groups that sprung up this year were largely started from within campus communities. Their founders say there are several reasons the issue emerged this year, including growing social acceptance of homosexuality outside the evangelical Christian community. Far more alumni of Christian colleges, and even some students, are willing to publicly say they are gay than would have been in the past.
Perhaps the biggest impetus, the founders say, was social media. Twitter and Facebook, as well as easily accessible media coverage from other regions, have allowed news of groups like OneWheaton to spread and helped far-flung alumni connect with each other.
At Bob Jones University, gay alumni found each other first through a Facebook group, said Jeffrey Hoffman, a founder of the group, called BJUnity.
"The number one reason is that social media has enabled people to connect on a level that we've never done before," said Hoffman, who said he was happy to describe himself as part of a "movement." Through Facebook, he said, gay alumni -- who either were expelled from Bob Jones or kept silent about their sexuality for fear that they would be -- realized they were far more numerous than they would have expected, he said.
The Internet is also allowing groups from various colleges to collect into a larger movement.
"For the first time, because of the LGBT alumni groups, the students are now coming out on campus when they never used to come out," said Southwick, the One George Fox founder, who has started a project called On God's Campus (or OGC), to help students connect with each other and find support and resources. He hopes to post video and audio testimony from gay students in groups around the country, and to eventually compile a book from the students' experiences -- a movement he's basing loosely on the viral "It Gets Better" campaign, started to encourage gay students to withstand bullying.
"I think the time was the right one for them to share their stories and empower themselves," Southwick said.