You have /5 articles left.
Sign up for a free account or log in.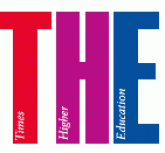 News that the University of Delhi is switching to four-year undergraduate degrees might sound drier than a day in the city's recent heatwave, when temperatures hit 113 degrees and stepping outside felt like opening an oven door.
But the importance of the change becomes clear when you hear that opponents of the move have been protesting outside the house of Sonia Gandhi, president of the Congress Party -- the lead constituent of India's governing coalition -- and that the story has been splashed across the national press.
To critics, the change represents the Americanization of courses at the behest of a pro-business lobby. They also argue that poorer students, including those from historically disadvantaged castes, will be deterred from a costly extra year of study -- creating a "hierarchy" of qualifications at the university.
Delhi, a central government institution, has about 200,000 students in its "regular systems of learning" spread across 77 colleges, for which entry thresholds vary.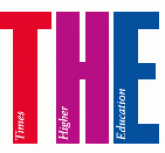 The switch to a four-year structure -- to be introduced for 60,000 entrants this year when courses start on July 23 -- is about making study "more relevant, both from the point of view of knowledge and of vocation," according to Dinesh Singh, Delhi's vice chancellor.
He recalled a recent visit to the university from a "top private organization" based in Mumbai, which was looking to recruit students "who had some communication and analytical skills."
The company shortlisted 1,100 Delhi students, but "only three were suitable. This is telling," said Singh. "We are sitting on a time bomb here."
He argued that it would be a mistake to baldly label the new structure as a four-year program: In an attempt to take account of student diversity, it will have multiple exit points. Students leaving after two years will gain diplomas; those after three years full bachelor's degrees; and those who stay the four-year course (during which undergraduates will be required to conduct research) will gain advanced honors degrees.
Singh noted that "not everybody is going to become a super research chemist"; some students have "other needs, other desires. We are sort of hedging our bets and giving them choices."
He said that the structure would shift away from India's traditional emphasis on examinations and towards credit for projects plus "skills-based, hands-on" learning. There will be project-based foundation courses -- ranging from governance and citizenship through to building mathematical ability -- undertaken while the student "moves on with his own subject at the same time," the vice chancellor said.
There was near "unanimity" in favor of the changes in a series of votes at Delhi's academic council, according to Singh. But "a certain section" nevertheless had managed to generate critical press coverage, he said, adding a sardonic "hats off to them for that."
Singh rejected claims of Americanization, stating that the U.S. system does not have features such as multiple exit points. Noting that 10 Indian universities have already adopted four-year degrees, he added: "Many state governments have expressed interest in what we are doing. The federal, or central, government has certainly been very supportive of this idea and think it is worthwhile as an experiment to see how it goes."
One prominent critic is Abha Dev Habib, a physics lecturer at Miranda House -- one of the university's colleges -- and a member of the executive council. In a letter of objection to Ved Prakash, chair of India's University Grants Committee, Habib argues that the change "involves fitting into a common and inflexible framework three different courses of studies with distinctly different requirements."
She adds: "Even at the existing rates, one extra year in an alien expensive city will mean cutting access to higher education for many; only the privileged will reach the last stage of getting [an] honors degree."
Habib goes on to state that students from historically disadvantaged tribes, castes and classes, along with rural students, "will be most affected. This will create more inequalities instead of addressing issues of social justice."