You have /5 articles left.
Sign up for a free account or log in.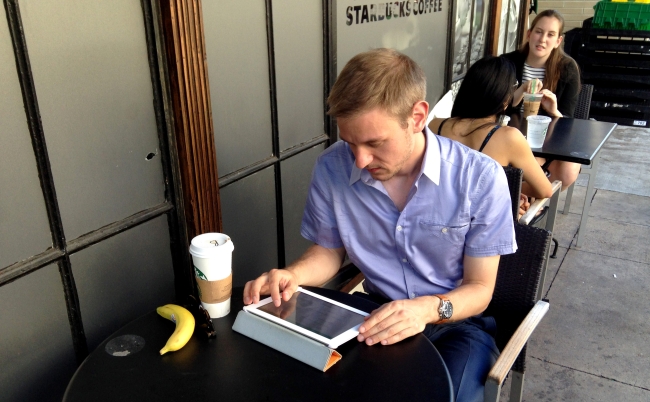 WASHINGTON -- A wide range of academic research across the country, from sophisticated biomedical experiments at the National Institutes of Health to undergraduate political science essays, was being interrupted Wednesday as the federal government shutdown continued for a second day -- with no clear path to a resolution.
In addition to forcing the closure of government buildings  where research is conducted -- such as the Library of Congress and presidential libraries -- the shutdown was also cutting off access to myriad electronic resources on which many researchers depend. Websites that were not operational included those of the Library of Congress, the U.S. Census Bureau, the National Science Foundation, the Bureau of Economic Analysis at the U.S. Department of Commerce, and the Education Department's research arm, the Institute of Education Sciences.
PubMed, a free repository of biomedical and life science research maintained by the National Institutes of Health, was operational but a notice on the site warned users that it would not be updated during the shutdown.
Researchers who had traveled to Washington for the purpose of using federal resources to advance their work said they were frustrated by the shutdown.
Torsten Kathke, a postdoctoral fellow at the German Historical Institute, came here about a month ago to begin research on a comparative project on the state of society in Germany and the United States during the 1970s and 1980s.
He said his work relies heavily on looking at physical records and electronic databases at the Library of Congress, which are inaccessible during the shutdown. Without those resources, he said, for instance, that he cannot access the archives of some small-town newspapers in the United States.
"So far, I've just been spending the time organizing my research and notes," he said. "But if this drags on longer, I'm going to run out of things to do. I might have to, ironically, take a look at German newspapers and German databases, which is part of my project but not the reason I'm here in this country."
While Kathke has an additional nine months to complete work on his research grant, he said some of his colleagues had planned entire trips to Washington for the purpose of being able to access the Library of Congress, the National Archives and other federal resources.
Lisa D. Cook, an associate professor of economic and international relations at Michigan State University, is a visiting fellow at the Smithsonian Institution's Lemelson Center for Invention and Innovation.
She said the shutdown was forcing her to reorganize her research on ​patenting, commercialization, and economic growth, which had been planned for six to seven months, and depriving her of valuable experiences.
"This is a real loss, since the reason for being in residence is because of the access to experts in this area and to people who have created or maintained these records," Cook said in an e-mail. "These will be hours, days, and missed encounters I will never be able to reclaim.  It also seems to be demoralizing for the researchers on staff whose deadlines and workload will not change, but their ability to meet them will."
The shutdown was also affecting academic gatherings in Washington and elsewhere in the country. It's unclear whether a digital humanities conference sponsored by the National Endowment for the Humanities that is scheduled for Friday will happen. But the Maryland Institute for Technology in the Humanities on Wednesday announced that it planned to host an alternative "unconference" at the University of Maryland's College Park campus for scholars who were planning on presenting at the NEH meeting. 
The Society for Advancement of Hispanics/Chicanos and Native Americans in Science reported that the shutdown was disrupting its annual conference, being held in Austin, Texas this week. More than a dozen students, 27 conference speakers and 38 conference exhibitors were forced to cancel their attendance because they are affiliated with or were sponsored by federal agencies. 
Elsewhere academic researchers at all levels -- from postdoctoral researchers to college freshmen -- took to social media, such as Twitter and Reddit, to lament the loss of electronic government resources, from U.S. Census Bureau datasets to Department of Agriculture information to Education Department statistics about schools.
Also offline because of the shutdown were the servers at the National Oceanic and Atmospheric Administration, upon which scientists like Michael L. Hutchins depend for weather and climate data not available elsewhere.
Hutchins, a Ph.D. student at the University of Washington, is researching how certain atmospheric conditions affect the intensity and frequency of lightning. He said the shutdown has brought work on one of his projects to a crawl, since he needs the NOAA servers to test the code he has written to analyze the atmospheric data.
"It is a pretty big setback for this project," he said, adding that it could impact his ability to present preliminary results of his research at a conference this month as he had planned.
The shutdown stopped new research grants at the NIH, NSF, and other federal agencies, though research that had already been funded and did not require use of federal facilities or personnel was largely continuing. Intramural research at the NIH was also mostly frozen and the agency's medical center in Bethesda, Md. was not admitting new patients to clinical trials.
Seizing on the public perception problem of children with cancer being denied care, House Republicans on Wednesday sought to fully restore NIH operations by introducing a stopgap funding bill to fund the agency until mid-December. The House approved the measure Wednesday night on a 254 to 171 vote.
But the bill stands little chance in the Democrat-controlled Senate, where leaders have said they would not vote to allow Republicans to reopen the government on a piecemeal basis. Democrats are pushing for a vote in the House on a stopgap funding bill that would restore funding to the entire government but doesn't include the provision defunding President Obama's health care law that many House Republicans want.
The White House also threatened to veto the NIH funding measure, as well as three other Republican-sponsored bills to cover funding for the District of Columbia's operating budget, national parks and museums, and veterans' benefits.
"Consideration of appropriations bills in a piecemeal fashion is not a serious or responsible way to run the United States government," the White House said in a statement. "Instead of opening up a few government functions, the House of Representatives should reopen all of the Government."
The American Council on Education, the umbrella group of higher education associations, said it was not taking a position on the Republican proposal to reopen the National Institutes of Health.
"We obviously would like to see the entire government reopen and some departments in particular, NIH and NSF, would top our list," said Terry Hartle, the group's senior vice president for government affairs. "But this is an intense, totally political controversy. It's unlikely that we're going to insert ourselves in it."