You have /5 articles left.
Sign up for a free account or log in.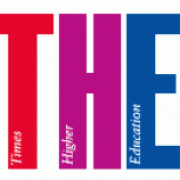 The National University of Ireland is considering a leap into accredited online education with the aim of uniting universities in the republic behind a single international brand.
The concept, to be examined in a feasibility study this year, would place participating universities under an NUI-branded umbrella organization with the aim of making a bigger splash in the rapidly evolving field of online education.
"We're very conscious that we're a very small speck on the perimeter of Western Europe in an area of globalization," said Attracta Halpin, NUI's registrar. "We need to pull together to have any kind of impact internationally."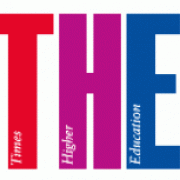 NUI's four constituent universities (University College Dublin, University College Cork, NUI Galway and NUI Maynooth) have all explored various methods of delivering education online. Irish universities have also made ventures into the world of massive open online courses pioneered by U.S.-based platforms such as Udacity, Coursera and edX.
The new organization, which would include Irish universities outside the NUI group, may begin by offering a series of MOOCs showcasing Irish education. Depending on the level of public interest, the organization could then move into profitable accredited programs, Halpin said. "You wouldn't make money from MOOCs from what we can see," she said. "But you might make money if you had accredited programs."
Halpin stressed that NUI was under no illusions about the complexity of offering accredited programs online. "It would be a sea change because it's such a complicated thing and because the stakes for the reputation of the institution are so high."
Indeed, the experiences of other universities around the world have shown how tricky it can be to develop a profitable business model while delivering quality university programs online. For starters, although MOOCs can attract an audience of thousands from around the world, universities granting degrees must be vigilant in verifying students' identities and ensuring the authenticity of assignments and evaluations submitted from thousands of miles away, noted Iain MacLaren, director of the Center for Excellence in Learning and Teaching at NUI Galway.
"They do need to be very, very careful about the integrity of that process," he said. "Otherwise you could damage your brand."
Don't Neglect the Base
There is also the challenge presented by universities' reliance on a business model in which most revenue flows from undergraduates studying on campus. Online education in its current form ill-suits such learners, who often need costly individual support and tutoring, MacLaren said. Studies have shown that the first MOOC students, in contrast, have been professionals and experienced learners from well-off backgrounds in the main.
"The idea of MOOCs was in one sense that you could provide all this free education for anybody and it would broaden access and participation levels of people who hadn't experienced higher education," he said. "But it hasn't really panned out like that."
Others in Ireland's education technology community argue that it is only a matter of time before many lower-level undergraduate courses are duplicated by online providers. Although more sophisticated and demanding courses will always be best provided by universities, much fact-based learning can be provided to students online at no charge to them, said Mike Feerick, chief executive of Alison, an online education provider based in Galway.
"They really need to strategically get out of teaching the very basic stuff," he said. "But the problem they have is that they are funded on headcount, and the lower you go in levels of learning the more numbers they have attending these institutions. They're caught in a bit of a chicken-and-egg problem in that they know they need to go up the scale [in terms of the level being taught], but the money is down where the most competition is going to be."
Alison offers hundreds of free courses online. Revenue comes from advertising on its website, programs developed in collaboration with industry and sales of course-completion certificates to students.
Other revenue streams for online education have included selling data collected from students and establishing recruitment agencies that highlight top-performing students to potential employers.
But such approaches can deter both institutions and students, MacLaren said, particularly in Europe, where web privacy is highly prized and universities have a duty to protect data collected from their students.
Meanwhile, with costly campuses to maintain, universities that attempt to move into e‑learning must take care not to allow online offerings to diminish their traditional revenue base, said Seán Rowland, president of Hibernia College, an accredited e‑learning college with a base in Dublin. "Many colleges have been wise enough not to put everything online," he said. "That would create a serious financial problem."