You have /5 articles left.
Sign up for a free account or log in.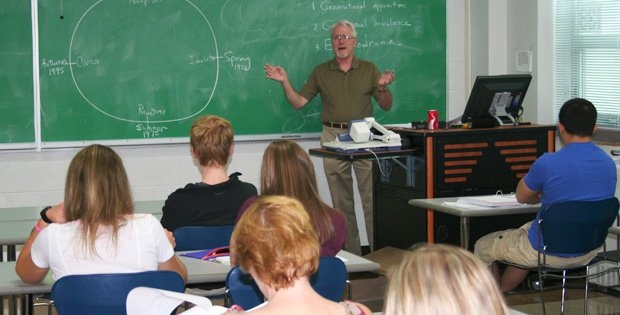 Wisconsin doesn't have a single, unified community college system -- and many of the educators at the state's two-year institutions say that's a good thing. But as a legislative committee considers possibly merging the state's two separate two-year systems, some politicians are questioning whether a more traditional community college model would work better for the state.
The University of Wisconsin System operates 13 associate degree-granting colleges and an online program aimed at students who want to transfer to one of Wisconsin's 13 four-year universities. A separate Wisconsin Technical College System includes 16 technical colleges that offer short-term and two-year technical diplomas and certificates.
In an effort to find savings for the financially beleaguered state, a group of Wisconsin representatives in Madison, the state's capital, have formed a committee considering whether the two separate systems should be merged or somehow partnered.
"Is there any cost savings? Is there any efficiencies to be gained? Is there any curriculum that can be shared?" said Representative Terry Katsma, a Republican who is chairing the group. "That's the question mark. That's something that we want to study."
He continued, "I'm really interested in understanding the uniqueness of Wisconsin. How we are different. Why we are different. And is that a positive?"
Wisconsin's model is unique in U.S. higher education. Most states have community college systems that include both general education and technical education programs.
UW Colleges, meanwhile, is a leader in competency-based education. The colleges offer courses for adult students with some college credits but no degree, and through the flexible, self-paced program students can earn an associate degree in areas like professional studies and arts and science.
Wisconsin has in recent years drastically cut its higher education funding. The Republican-controlled legislature this year approved a two-year, $250 million cut to the UW System, which includes the 13 UW colleges. Though their funding remained steady in the most recent budget cycle, the technical colleges have also been hit with reductions in recent years, including a 30 percent decrease in state aid in the 2011-13 budget cycle.
As the state looks for continued savings, Katsma says, the Wisconsin systems should be, at least informally, evaluated. The committee has been described by multiple legislators as informal and in its early stages -- its first meeting takes place this week.
"Government constantly needs to re-evaluate itself and needs to question whether we can deliver services more efficiently," he said.
The committee, which is comprised of five legislators from the Wisconsin State Assembly, will look at the feasibility and potential savings from sharing functions like administrative offices and campus facilities, as well as academic program collaborations. Katsma and fellow legislators plan to interview industry experts and current administrators in their fact-finding process.
This isn't the first time a partnership between the two entities has been informally considered.
Cathy Sandeen, the newly appointed chancellor of UW Colleges, says "this sort of conversation comes up from time to time." And as Katsma convened the group, he learned partnerships between UW Colleges and the technical colleges were discussed by legislators about a decade ago, but without result.
In an interview, Sandeen held off voicing an opinion about whether or not she supports a merger. She did say the systems work well under their existing structures.
"We have these two systems of two-year colleges with really focused missions," she said. "The fact that we have these distinctions is a tremendous plus for the students of our state."
Holly Hassel, an English professor at UW Colleges' Marathon Campus, said that some faculty are concerned that UW Colleges' general education core could be diminished under an integration.
"Though this proposed merger or integration of services seems focused largely on two-year campuses, I know colleagues around the system are worried about the impact a merger could have on the traditional goals of liberal education that have served the UW System [for] many years," she wrote in an email. Hassel is a member of UW Colleges' Faculty Council.
During his tenure, Governor Scott Walker has put an increased emphasis on higher education as a method of job training, with many in the state concerned the push for workforce readiness is at the expense of the UW System's founding ideals, such as "the search for truth" and general education for many people, not just those who enroll at top universities.
Hassel also said a merger is "hard to imagine" because the missions, infrastructures and funding mechanisms of the two systems are very different. For example, the technical colleges are partially funded by local property taxes, while UW Colleges receive no property tax revenue. She said back-office partnerships would be a more natural change.​
"I don't know that there's a wide level of support for this," she said.
"We have been subject to a lot of really radical changes in Wisconsin in the last year," she continued. "So people are definitely paying attention and worried."
Mark Peterson is a professor of philosophy at UW Colleges' Washington County campus, chair of the UW Colleges Senate Steering Committee and a faculty representative to the UW Board of Regents. He says faculty are skeptical of a possible merger, and believes establishing one funding structure and shared accreditation for a merged system would be a complicated undertaking.
"It will be more trouble than it's worth," he said.