You have /5 articles left.
Sign up for a free account or log in.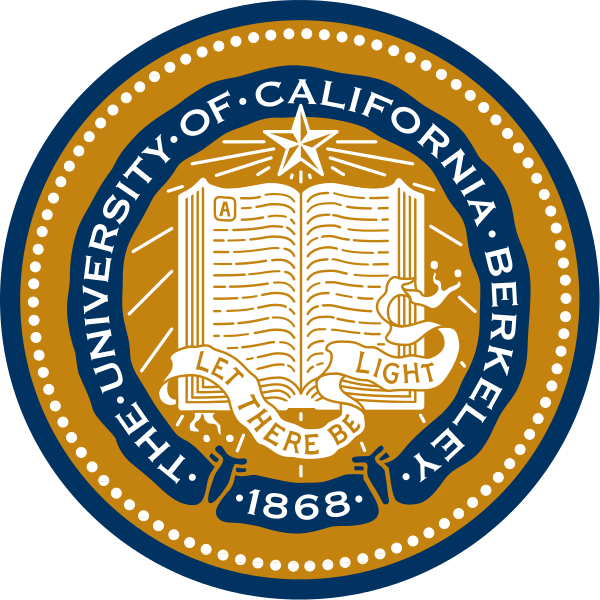 As the University of California marks its 150th anniversary this year, it faces constraints on key revenue sources even as the state's population is expected to keep growing. So leaders of the 10-campus, 273,000-student system may be approaching a crossroads.
System leaders might choose to grow enrollment without enough funding, a decision that could lead to slipping quality. Or they might decide to limit enrollment growth in order to keep up quality and productivity measures.
Those two extremes are outlined in a new report out Monday from authors at the UC Berkeley Center for Studies in Higher Education, a higher education think tank approaching issues from a scholarly perspective. They aren't the only paths leaders will be able to choose -- the report also outlines a number of different ideas, many of which public universities have tried in other states.
Those ideas include politically dicey prospects like expanding online degree programs and revamping UC governance to include campus governing boards to handle some local decision making. Yet without some major changes in trajectory, it is hard to envision a future where the UC system is able to grow its enrollment capacity in lockstep with expected growth in California's population and increased need for educated workers in the state, authors write.
"Individual campuses, such as Berkeley and UCLA, may be able to generate other income sources to maintain their quality and reputation," the report says. "But there is no clear funding model or pathway for the system to grow with the needs of the people of California."
Left unsaid in that statement is what happens to other individual campuses. If Berkeley and UCLA have to rely on their additional revenue streams to maintain quality, what does it mean for less-prestigious UC campuses, those without as large pools or as deep wells of donors and intellectual property?
"These are universities that rely heavily on state funding and tuition," said Zachary Bleemer, one of the report's authors, who is director of the UC Cliometric History Project at the Berkeley Center for Studies in Higher Education. "And when both of those funding sources are limited, it's hard to see how they can continue providing what really is a tremendous service to many students that they have been providing for decades."
Even before Monday's report, there was little doubt that higher education is changing drastically in California. The state is putting in place a performance funding formula for its 114 community colleges, and it is launching a statewide online community college for certificates and credentialing, an idea that stoked controversy when it was being formed.
What may have been lost in those flashy changes are the ways state policy will impact the $35 billion UC system going forward, even if it does not change. Governor Jerry Brown has had his fair share of high-profile disagreements with the system, of course, winning limits on out-of-state enrollment and tuition increases. But voters are due to elect the term-limited Brown's successor come November, so the new report can be read as framing the funding issues that will need to be addressed by the candidates vying to replace Brown, Democrat Gavin Newsom and Republican John Cox.
In that light, it should be mentioned that sources of funding for the report included former California House Speaker John A. Pérez, whom Brown appointed to the UC Board of Regents in 2014.
"I think you should read it as trying to make as clear as possible to someone like the next governor of the state what funding buys them," Bleemer said. "What would be necessary at the university if not for increased state funding?"
Between 1990 and 2015, the UC system's total enrollment increased from 166,500 to 257,400. It now enrolls 273,000 students. But, the report found, the system maintained access for low-income and first-generation students, with 42 percent of its undergraduates being first-generation students and 38 percent of its undergraduates being eligible for federal Pell Grants, much higher than typically seen among its peers in elite higher education elsewhere in the country -- public or private.
During that time frame, the system has had its public funding levels cut during economic downturns in the early 1990s, 2001 and 2008, the report says. That cut a historic link between state funding levels and enrollment, even as the state became increasingly diverse and its economy demanded more college graduates.
In the late 1980s, state funding for UC students was as high as $25,000 per student, after adjusting for inflation, the report says. It fell to about $10,000 per student by 2015.
Yet the system was able to mitigate the effects of state disinvestment by giving priority to teaching undergraduates and to performing research, the report says. Today, however, student-to-faculty ratios are rising, undergraduate classes are growing in size, graduate students are not adequately funded and UC must shoulder large construction costs and pension liabilities.
With or without state reinvestment, UC could find new funding streams and work to become more efficient, the report says. New revenue streams could include increasing undergraduate tuition and fees under a variety of pricing models. One model would revise out-of-state and international student targets, allowing in more students from outside California and taking advantage of the higher tuition out-of-state students pay in order to fund the enrollment of more state residents. Other ideas include changing the system's model of financial aid.
Those options aren't going to be easy to implement. Cutting financial aid is not a popular option within the university, for example. The UC system redirects more than 33 percent of undergraduate tuition income -- $700 million -- toward financial aid for low- and middle-class state residents, according to the report.
"There is tremendous will within the university not to have to do that," Bleemer said. "So it is not always clear where the alternative funding will come from."
The report also says the system could seek academic and administrative efficiencies like improving graduation rates, expanding summer sessions and creating a "new class of off-campus UC undergraduates." Another idea is that local campus boards could focus on management and generating revenue.
Some of those ideas would mean a major reorientation for a system that has served a consistent role in California for decades. From 1920 to 1960, UC accepted the top 15 percent of California high school graduates as freshmen, the report says. After 1960, it enrolled students from the top 12.5 percent under the California Master Plan.
As a result, the system holds a special place in the state's higher education ecosystem. In 2016, 84 percent of its undergraduates were from California. It produces almost a third of the state's bachelor's degrees. The system is dominant on a federal level, too -- its faculty and researchers secure almost 9 percent of all federal academic and research grants, the report says.
Now, however, most UC campuses are at or near enrollment capacity, cutting into the chances that students will apply and be admitted to the UC campus of their choice. Significant pressure will likely continue to mount, as the state's population has been projected to grow by 22.5 percent, from 40 million to almost 49 million, by 2040.
The report says that the UC system should grow fast enough to keep up with that population -- provided a funding model can be found. But in a state where past ballot propositions have severely limited sources of new tax revenue, and where politicians have not hesitated to call out what they see as bad behavior by universities, that funding model will not be easy.
"We may be at the end of California's once coherent effort, from 1910 to approximately 1990, to provide resources for UC to grow with California's population and help meet the state's labor and research needs and desire to mitigate inequalities in our society," the report says.
In some ways, that means California is only different from other states facing public funding crunches by a matter of degree, despite the exceptional history of its much-talked-about master plan.
"Higher education in California has suffered tremendously as the state has disinvested, but many states have faced even larger cuts than this state and have faced even more substantial ramifications," Bleemer said. "When we were listing out plausible alternatives, we very much had in mind, 'Could these alternatives work in this state? Is this the kind of thing that could be implemented at universities elsewhere as they're facing similar challenges?'"
Monday's report comes just a few days after another report from the Public Policy Institute of California found UC and the California State University systems continue to receive shares of the state's General Fund allocations that are at "historic lows." The situation is attributable to structural components of the state budget more than it is to long-term policy choices, that report found.
A UC system spokeswoman referenced the Public Policy Institute of California report when asked for comment on Monday's report. But she also provided a statement on Monday's report by email.
"The university welcomes new research, perspectives and ideas that help us to continually improve as we execute our educational, research and public service missions," she said. "We have ongoing discussions with the UC Board of Regents, the state Legislature, and the governor -- as well as with and among our internal constituents: chancellors, faculty, students and staff. This report, which places the challenges facing UC in historical context, is an important addition to these discussions."
A spokesman for the governor said that since 2012, the UC system has received an additional $1.2 billion in state General Fund support, which reversed several years of cuts. Ongoing General Fund support per full-time-equivalent student has grown from $9,565 in 2011-12 to $12,098 in 2018-19, a more than 26 percent increase, he said in an email.