Public Opinion on Education and Work Amid Crisis
Strada's Dave Clayton answers questions about the Public Viewpoint survey on the pandemic's impact on Americans' work, lives and education plans.
(Getty Images/ franckreporter)
As the nation's colleges and universities pivoted to online learning this spring, the Strada Education Network pivoted its polling and survey work to focus on the pandemic's impact on Americans' work, lives and future plans for education.
Since then researchers at Strada's Center for Education Consumer Insights have talked with more than 20,000 American adults. The Public Viewpoint: COVID-19 Work and Education Survey delivered regular snapshots of how people have fared amid the uncertainty of the pandemic and economic disruption, with a goal of helping educators and policy makers prepare for what respondents wanted from education and training in coming months.
With this unprecedented year winding down, Inside Higher Ed interviewed Dave Clayton, a senior vice president at Strada, to hear what the nonprofit group sought to accomplish with the survey, and what the results mean. Those questions and Clayton's lightly edited responses are below.
Q: What were your goals when Strada started the Public Viewpoint project? How have they evolved over time?
A: When the pandemic hit, like so many Americans, we watched as businesses were shuttered across the country, and tens of millions were put out of work or their health was at risk, including many people close to us. We took a hard look in the mirror and asked ourselves: How can we help? Obviously there's a lot we can't do, but we decided one of the most useful and important things we could do is provide real-time information to our unique audience of educators and policy makers. We anticipated they would want to understand how the COVID-19 crisis had disrupted work and education, plus individuals' interests, plans and preferences with respect to how they see education as a solution to getting back on their feet and back to work.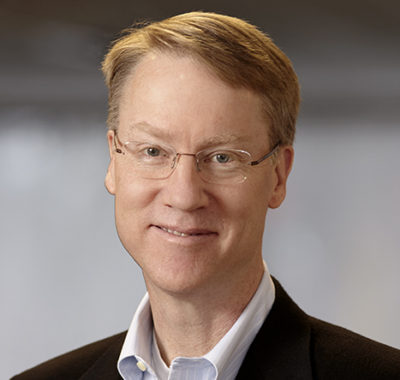 The initial concept was a weekly tracking poll focused on a handful of questions we felt confident that our audience would be interested in, but it's been dynamic as we have followed the evolution of the pandemic and responded to feedback from the community. The discussions and chat comments during our live briefings have been robust and valuable -- inspiring us to ask new questions and explore additional topics. We often remark about the commitment and energy of this community as they seek to help the people they serve. It's been more of a shared discovery and development process than I think most people would realize.
Q: One of your initial findings was that half the nation had lost work or income because of the crisis. To what extent do impacted workers see education as part of the solution?
A: Americans are big believers in education's promise. That is, if you ask them about the value of education generally, they would recommend it to others and say it's valuable and promotes economic and social mobility and they want their kids to go to college and so on. On top of that, since the beginning of the pandemic, around 25 percent of Americans say they plan to enroll in education or training in the next six months, and it's 40 percent for those who've lost their job or income because of the crisis. So yes, there's both a deep-seated underlying belief in the value of education and substantial personal interest in it. But as we all know, enrollment numbers are actually down.
That contradiction is a challenge we have to solve, especially for those who have not had previous success completing degrees and credentials. When people believe in the big idea but don't take personal action, it tells you that the devil is in the details. Will a local employer really be hiring people with a specific credential in six weeks or six months? Can I be successful as a student? How will I pay bills, care for children doing online school and stay sane? How do I find and choose the right program for me? We have to remember that people are feeling the need for an immediate return on their investment in education and training: they want work. We have to give them clear sight lines of the connection between their education opportunities and the work outcomes -- and the confidence that they can succeed.
Q: Obviously this crisis has had disparate impacts across racial lines and other demographics. What are some of the variations you've found?
A: The pandemic has had a disproportionate impact on Black and Latino communities, including in the education realm. Nearly half of Black and Latino learners have changed or canceled their education plans as a result of the pandemic. And their changes are more likely to be taking a break or delaying planned enrollment, compared to other groups that are reducing credit hours or changing schools, so the connections to education and training have been more fragile for Black and Latino students. It's also important to note that these communities are the most interested in additional education and training, so they are not letting go because they don't care or don't believe in education's promise.
A couple of other important patterns to note: when it comes to age groups, millennials have been hardest hit. Their early careers were impacted by the Great Recession, and now the pandemic is taking a midcareer toll. They may be the first generation to truly face the lifelong learning imperative as they navigate these disruptions.
Finally, just like the saying that the rich get richer, it appears that the educated get more educated. People who have had success navigating the education system are the ones turning to it, with increased enrollment for postbaccalaureate and graduate certificates as one of many indicators. I like to say you shouldn't need a college degree to get a college degree. We need to listen to and find ways to serve aspiring adults who want to enroll and complete their first degree or credential so that they know they can be successful.
Q: The poll has contributed to concerns about a crisis of confidence in higher education. What's your take on that issue?
A: Well, those concerns come from the public -- not from us. In fact, for me personally, this has been the most concerning thing I've seen in our surveys this year because it is so widespread. Even within the groups I expected to be most optimistic about the value of education -- currently enrolled students and the disrupted workers who say they are most interested in enrolling -- less than one in five strongly agree education will be worth the cost. It says they have a lot of hope, but not a lot of confidence. People need to move beyond belief and hope to the personal confidence they need in order to take action and pursue the education or training they want and need.
For one thing, they need confidence in employment outcomes -- to believe there will be immediate career opportunities for them as a result of their education program. They also need reassurance they can navigate the education system to access the skills and abilities they seek. Right now less than half of adults say they have access to the education they want, and under a third feel they have a strong understanding of the skills they need and the programs where they can develop them.
And finally, they need self-confidence as a student. Over half of Americans identify doubt that they will be a successful student as a major barrier to pursuing more education, a number on par with those who say cost is a barrier. Many have been away from formal education or training for a long time. Many had negative experiences the last time. Many feel like the system isn't fair for people who look like them or live where they live.
Q: Another major finding of Public Viewpoint has been the mismatch between strong interest in education and training and the big college enrollment declines we saw this fall. How do you think we solve that conflict?
A: Advances in technology, a generally strong economy and the decentralization of many of our institutions over the past several decades have combined to increase the personalization of products and services in almost every dimension of our lives. Most of us can search and click and get it quick -- whether it's groceries, consumer goods or professional services. The pattern of attitudes, beliefs and expectations we see in the Public Viewpoint survey show growing demand for personalization from higher education. Our surveys find increased interest in nondegree pathways and in nontraditional providers over the past year. We see a strong desire for increased partnerships between employers, education, training providers and learners.
About the Strada Polling Data
Inside Higher Ed and Strada Education Network partner on Public Viewpoint. Strada provides funding to Inside Higher Ed to support its coverage of the polling data and related workforce issues. Inside Higher Ed maintains editorial independence and full discretion over its coverage.
There's a market for both unbundled education experiences and for experiences rebundled around employers and employment. I love the insight Michael Baston, president of Rockland Community College in New York, shared in one of our briefings this summer: "Colleges and universities need to become gateways instead of gatekeepers." This is at the heart of the solution to turning interest into enrollment. If we can provide students with short-term education success that translates into job success, they increase their confidence in making longer-term plans and investments in education and training to advance their careers and improve their lives. Emotionally, they are largely persuaded that education is a good thing. They just need some proof points that it is good for them.
Q: The poll also highlighted the shift in preferences toward nondegree options and online learning. How durable is that trend?
A: The most reasonable interpretation of enrollment trends and public sentiment is that the shift toward nondegree and online will endure beyond the crisis, though the pace of change may revert back somewhat to our precrisis trajectory. That is, the shift toward subbaccalaureate, noncredit and online learning was already advancing before the crisis -- we've just seen it accelerate rapidly. Colleges now award more subbaccalaureate credentials than bachelor's degrees each year, for example. With respect to online, about one-third of the population say they would prefer online education even once it's safe to be in person. But the future of education and training broadly is certain to include more hybrid settings, meaning we will have a mix of in-person and virtual learning experiences across our lives. The right mix will depend on the individual learner and the subject matter.
Q: Many college face tremendous uncertainty about the future. What have you learned through this work that could help struggling colleges?
A: Strada Education Network's North Star is putting students at the center of everything we do and continuing to ask: What do they want? What's getting in the way of them making progress? And how can we help? More specifically, through both our Strada-Gallup Education Consumer Survey and the Public Viewpoint surveys, we've learned that first and foremost, people are looking for education options that are relevant to their specific wants and needs. That may be preparation to be successful in a career and get a first job, advancing in their current field, changing careers, skill building to get better at their current job, learning for personal development, or something else.
Amid the pandemic, more than ever they are looking for programs that are streamlined and affordable with a good job within reach when they finish. Last, but not least, especially in the current moment, they're dealing with maintaining mental health, navigating self-doubt and trying to find the time and money necessary to fit learning into their lives. These challenges are real. But the promise of what education can do is real, too. Turning that promise into a plan for completion with a purpose will help both students and colleges that are struggling.
You may also be interested in...
Today's News from Inside Higher Ed
Inside Higher Ed's Quick Takes