Title
Students Occupy Duke Administration Building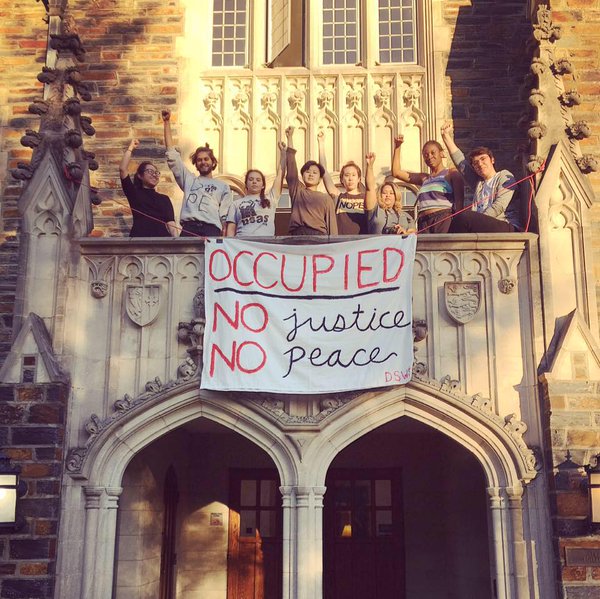 Nine students on Friday occupied the portion of an administration building that houses the offices of the president and other senior administrators. The students (and supporters who have gathered outside the building) have demanded the dismissals of several Duke administrators, including Tallman Trask, Duke's executive vice president, who a parking attendant has charged hit her with his car and used a racial slur before a 2014 football game. Trask has apologized for hitting the parking attendant, which he says was accident, but denied using a racial slur. Duke has said that the incident was investigated and that it can't comment on details of some of the accusations because the attendant is suing the university.
Many of the other demands relate to Duke's treatment of its employees, and a university statement said, "Duke University has well-established internal and legal processes for addressing concerns of any employee, regardless of their position. These are spelled out in the university's human resources policies, and are covered by state and federal law."
Students who organized the protest have received wide attention on social media under the hashtag #DismantleDukePlantation.
On Sunday, Duke announced that the administration building would be closed today while negotiations with the students continue. In addition, the university announced that it will not punish the students. "In order to facilitate productive dialogue and move towards a peaceful resolution, the nine students will not be subject to student conduct sanctions and legal penalties for their actions," said a statement from the university.
Opinions on Inside Higher Ed
Inside Higher Ed's Blog U