Title
Michigan State Interim President Holds On to Job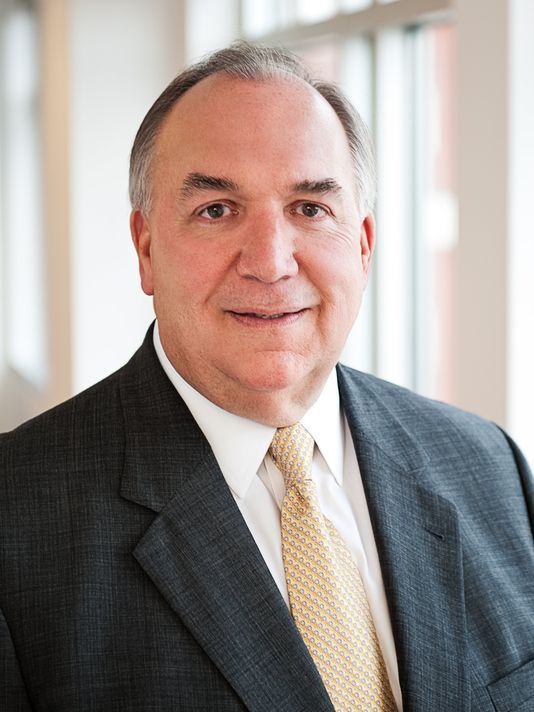 An attempt to fire Michigan State University's interim president, John Engler (right), failed Friday despite intense pressure from sexual assault survivors and a quarter of the embattled university's trustees.
Trustee Brian Mosallam tried to add a motion to fire Engler to the agenda of a Board of Trustees meeting Friday, the Lansing State Journal reported. But the motion failed 6 to 2, with only Mosallam and one other trustee, Diane Byrum, supporting it.
Both trustees previously came out against Engler after emails were released in which the interim president questioned the motives of victims who were sexually assaulted by former Michigan State doctor Larry Nassar and who were suing the university. In an email, Engler alleged one survivor likely received kickbacks from trial lawyers and alleged survivors were being manipulated by lawyers. That drew a sharp rebuke from survivors, who earlier last week called on trustees to fire the interim president.
But it became apparent Engler still had a grasp on the job as the week progressed. He apologized Thursday, saying in a statement that he never intended to have "an adversarial relationship with some of the survivors" and that survivors are entitled not to have their sincerity questioned. Trustees followed his apology with their own statement saying most of the Board of Trustees appreciated Engler's statement.
"John's apology for the comments contained in an April email that was released last week is appropriate and appreciated by a majority of the Board," said Brian Breslin, chair of the board, in the statement.
Engler's critics were not pleased. One of Nassar's victims said during Friday's Board of Trustees meeting that Engler chose to have an adversarial relationship with victims. A lawyer representing victims who sued the university issued a statement calling it sad that "a majority of the MSU Board of Trustees will not hold John Engler accountable no matter what he says or does."
Opinions on Inside Higher Ed
Inside Higher Ed's Blog U