You have /5 articles left.
Sign up for a free account or log in.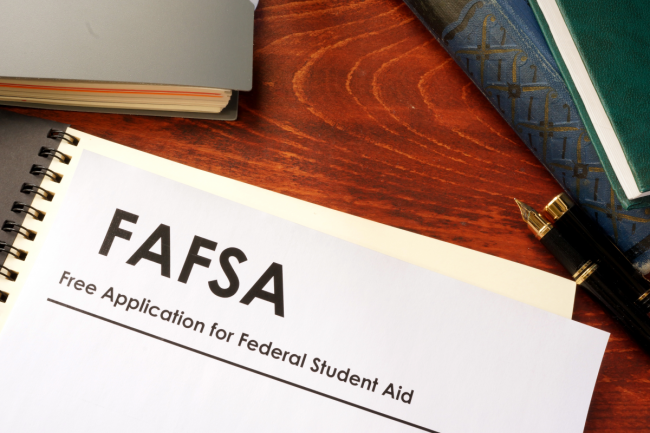 A study by EAB of 500,000 admitted students to four-year colleges for the fall has uncovered concerns about equity in the freshman class. Low-income students and minority students are not putting down deposits at the same rates as previous years, and those that are depositing are not submitting the Free Application for Federal Student Aid at the same rates as previous years.
The figures raise real concerns in what is already a difficult year in the admissions profession.
Deposits are down across all low- and middle-income households; only when Expected Family Contribution (EFC), the amount a student and her family must pay after aid, rises above $40,000 does the drop in deposits disappear. The decline is greatest with Pell-eligible households, and those that just miss the cutoff for qualifying for Pell, with an EFC between $5,700 and $10,000. Black students are overrepresented in not making deposits.
Here are the figures:
Of equal or greater concern is a trend among those low-income students who have deposited at an institution. Many of them -- particularly Black and Latinx students -- had not submitted a FAFSA as of June 12. Over all, first-time FAFSA filings are down 4 percent across the board since mid-March, but EAB analysis found the trend to be most pronounced for low-income and historically underrepresented minority households. Among households with annual income less than $80,000 -- a figure EAB used as a proxy for Pell eligibility or close --- the largest growth in nonfilers is among Latinx and Black students. In fact, 17.5 percent of Black students and 14.9 percent of Latinx students had not filed a FAFSA as of June 12. Those rates are far greater than the rates for white or Asian American students. (NOTE: The figures in this paragraph have been updated to correct an EAB error.)
These are students who should be eligible for federal and institutional student aid, but they must apply.
"What we are seeing in deposits and FAFSA filing activity among students from historically underrepresented minority households points to worsening education equity gaps this fall," said Molly O'Connor, a senior director at EAB. "These are students who were planning to start school in August but who now may be at risk of forfeiting their deposits and missing out on college completely."
EAB is encouraging university leaders to "take immediate action" to blunt the disproportionate impact of the pandemic on students and families of color. The first step is to identify and contact deposited students who have not yet filed their FAFSA. Colleges need to be clear and persistent in their messages about the importance of filing.
"The pandemic has hit Black and Latinx families much harder than other populations in terms of both job losses and health impacts," O'Connor added. "We have to do everything we can to ensure students from underserved communities gain access to all of the financial support available to them so they can pursue a college degree."
Federal data from late March and throughout April showed steep declines in the number of returning college students who were renewing their FAFSA, according to an analysis by the National College Attainment Network, an indicator that suggests enrollments may be down this fall. And lower-income students were the most likely to not renew. An analysis covering May data showed an overall decrease of 3.2 percent in renewals compared to last year, NCAN found, an improvement from April but not enough to cover the earlier declines.