You have /5 articles left.
Sign up for a free account or log in.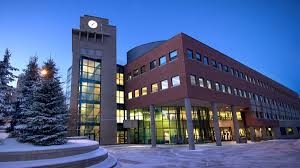 Picture this: you're a high school student from southeastern Idaho. You've already been automatically admitted to public higher education institutions, the University of Idaho included, on the basis of your academic qualifications (our statewide Direct Admissions program at work). But like many people from your Church of Jesus Christ of Latter-day Saints community, you're inclined to serve a religious mission -- at least two years in a faraway place, with limited contact home, and with all your energy focused on serving your faith.
Two years later, newly returned to the Gem State from your mission, you're more mature, more confident, more experienced. The four-year degree you've put off awaits … just as soon you deliver your transcripts, your test scores, your financial information and more -- to the institution that already accepted you once. After all, at most institutions, you can only defer admission for one year.
That's not the student-centered or culturally responsive admissions process that the University of Idaho wants to promote. This fall a new deferred admissions policy -- we call it "durable admissions" -- extends the time a student can defer attendance for up to four years. We believe the policy affords a more reasonable amount of flexibility to those who want to live their faith on a mission, contribute to their community and earn money through work experience, or serve their country through a military enlistment.
Many colleges are willing to defer admission for one year, accommodating or even promoting a gap year. The practice is somewhat more common among private institutions than public universities. The state of Idaho, and the University of Idaho, are rightly more inclined to promote direct progression to postsecondary education, given the state's low go-on rate -- 45 percent of high school graduates in spring 2016 went on the postsecondary education within 16 months. Economists would also point to the financial advantages over time for those who start college right away. But a gap year is not necessarily incongruous with postsecondary attendance goals: about 90 percent of gap-year students entered college within a year, according to recent research. Studies of gap-year students show superior academic performance compared to traditional students, when controlled for admission characteristics. Students can and do succeed after time away.
At Idaho, we can picture our returning missionaries -- or military veterans, or working adults -- though they've been away from formal academics for several years, exercising the discipline and problem solving they've developed in their noncollege pursuits to follow through with attendance at our university and succeed once here. In this way, durable admissions holds the door open for what might be considered merely a "long gap." Returning students contribute to the culture at an institution, offering perspectives that can enhance the academic environment for all students.
In fact, one struggles to arrive at reasons why an institution wouldn't offer durable admissions -- reasons that aren't institution centered, anyway. The revenue-generating possibilities of multiple application fees might be a consideration, though it's one my university doesn't have in the case of Idaho resident students, since we stopped requiring any such fee. Standards for admissions could conceivably change over an extended absence, but any such problem is undoubtedly overstated. Potentially a student's qualifications might suffer, but again, we view the maturity and experience as positives that at least offset the forgetting of some algebra (and a university should be prepared to refresh those basic skills with support services for any incoming student).
The durable admissions policy takes shape in the context of a broader effort at the university to create a more student-centered approach to admissions. The university developed the Direct Admissions program in concert with the State Board of Education to streamline application to our state's public colleges and universities. We've also joined the Apply Idaho common application that collects necessary data to process admissions. We eliminated our application fees for Idaho residents, forgoing institutional revenue in the hopes that no student will forgo a life-changing experience for the lack of $60 ready cash. We've been ardent about providing dual-credit opportunities.
Offering a way to delay college attendance might seem at odds with those go-on initiatives, but they're of a piece with an approach that meets students where they are. Durable admissions adds another practical, incremental and culturally responsive policy to our admissions infrastructure. It asks us to view the world through the eyes and experiences of a student, not an institution. It sends a strong message about higher education: for veterans, missionaries, working adults and others, higher education is for you, and the University of Idaho will be holding the door open when you're ready to walk through it.