You have /5 articles left.
Sign up for a free account or log in.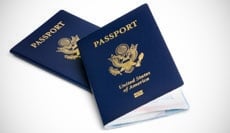 More than 150 U.S. colleges have pledged to increase their study abroad participation rates as part of a new national initiative, Generation Study Abroad, being spearheaded by the Institute of International Education. The initiative has the exceedingly ambitious aim of doubling American study abroad enrollment, to about 600,000, by the end of the decade. According to IIE data, just under 10 percent of American undergraduates currently study abroad during the course of their degrees. 
"Why is IIE creating this broad-based national initiative instead of letting each campus do their own thing?" asked Daniel Obst, IIE's deputy vice president for international partnerships. "We believe that being part of a larger initiative like this will really provide the networks and resources to support efforts of campuses to increase study abroad. We know this will take major change and we hope that the Generation Study Abroad initiative will inspire and motivate not just the educators, but also the funders, employers and families so that together we can make it possible for many more students to study abroad."
The number of Americans studying abroad has increased over the years – it's more than tripled in the past two decades – but recent year-over-year growth has been modest, on the order of 1-4 percent annually.  At the same time that overall study abroad participation has increased, the average duration of study abroad programs has decreased, with much of the growth in study abroad being in programs of eight weeks or less. 
Yet many colleges want to increase study abroad participation -- on programs of any length -- as part of broader objectives to prepare students for careers in an increasingly globalized economy. In this way the Generation Study Abroad initiative lends visibility to a variety of efforts that are already ongoing at the individual campus level.
IIE is seeking to identify at least 500 American universities that are committed to significantly increasing their study abroad participation rates. Among the initial 156 commitments, universities have pledged to increase scholarship support for study abroad, to address issues of curricular integration (by, for example, mapping out how a study abroad program could fit within the sequence of courses required for a major), and to expand the diversity of students they send abroad, the vast majority of whom have historically been white women studying the liberal arts, many of them well-off.
"We know that the obstacles around study abroad fall into three broad areas: cost, curriculum and culture," Obst said, "culture" referring to the degree that students believe study abroad is or isn't for them. Colleges that have signed onto the initiative describe plans such as increasing fund-raising for study abroad scholarships,  introducing a study abroad scholarship tied to student fee income (a la the model at the University of Texas at Austin), improving training and support for departments and faculty advisers, and promoting the Gilman Scholarship Program, which supports study abroad for Pell Grant recipients. 
Many colleges, particularly liberal arts colleges, already send large proportions of their students abroad: Obst mentioned Elon University, which boasts a 72 percent study abroad participation rate, as one example of a college that has a culture of study abroad. A handful of colleges even require a study abroad experience. 
But at many colleges, including many community colleges, study abroad participation remains low. St. Petersburg College, a public college in Florida that primarily serves associate degree-seeking students, has committed through the Generation Study Abroad initiative to double study abroad participation from 77 to 154 students. Ramona R.W. Kirsch, the director of international programs, said the college hopes to accomplish this by both increasing the number of programs it's able to offer internally and through external partners and by increasing scholarships provided through the college's foundation. Last year, Kirsch said, the college granted 22 different study abroad scholarships, ranging from $1,000 to $2,500 in value, for a total of $30,700 in awards; this year, she said, the college is on track to nearly double that amount.
Case Western Reserve University is raising an endowment for study abroad scholarships with a goal of giving out $100,000 in awards each year, according to Molly Watkins, the executive director of international affairs. The university has increased its study abroad participation by about 5 percent per year for the last two years and has a goal of further increasing undergraduate participation from 28 percent to 50 percent by decade's end.
"It's a cultural shift," said Watkins. She noted that a lot of the steps Case Western is taking to try to achieve its goal – things like working with departments to map out course plans showing how students can study abroad and still fulfill their major requirements – are not unique to the university. Yet she hopes that the combined effect will be significant. "We're talking about it more, we're promoting it more, we have increased our marketing efforts. We're talking about a study abroad club, where our study abroad alumni get really involved in the study abroad process. We're doing a lot of collaborations, we're working with our undergraduate research office on research opportunities abroad, we're working with our career services office on international internships, we're working with our engineering school on co-ops. We're looking at creative ways that students can have international experiences. We have so many things going on that the conversation is changing," she said.
The University of Kansas, like Case Western, is working with departments to map out course plans, but also of note is the fact that students can now use a study abroad experience to fulfill one of the requirements of the university's newly revamped core curriculum. "That's a major opportunity for us," said Susan L. Gronbeck-Tedesco, the associate vice provost for international programs. Kansas aims to increase undergraduate study abroad participation from 22.8 to 30 percent in five years.
Also under the auspices of the Generation Study Abroad Initiative, North Dakota State University has committed to increase overall study abroad participation (undergraduate and graduate) from 1.8 to 5 percent. Tanya Kramer, the assistant director of study abroad, said that as the number of faculty-led study abroad programs has doubled over the last three years, that's created more faculty and staff who are aware of and advocates for study abroad. And, in one example of creative financing, North Dakota State has begun taking advantage of airlines' business mileage programs to help fund student travel: rather than using accrued miles to pay for employee travel, the university is redeeming those miles on behalf of study abroad students who demonstrate financial need. This year North Dakota State will give out about 20 free plane tickets, Kramer said.
"An airline ticket is a great thing for a student," she said. "That may be the thing that keeps them back because they have to come up with $1,200, $1,500 upfront."
In addition to the 156 universities that have joined the Generation Study Abroad initiative, six higher education associations have signed on, as has the U.S. Department of State's Bureau of Educational and Cultural Affairs and eight foreign governments or their national exchange agencies – those of China, France, Germany, Israel, Japan, Norway, Spain  and the United Kingdom. IIE has also committed $2 million of its own funds to the initiative and plans to launch the IIE Passport Awards for Study Abroad, which will provide supplemental grants for students from inner-city high schools to study abroad while in college.