You have /5 articles left.
Sign up for a free account or log in.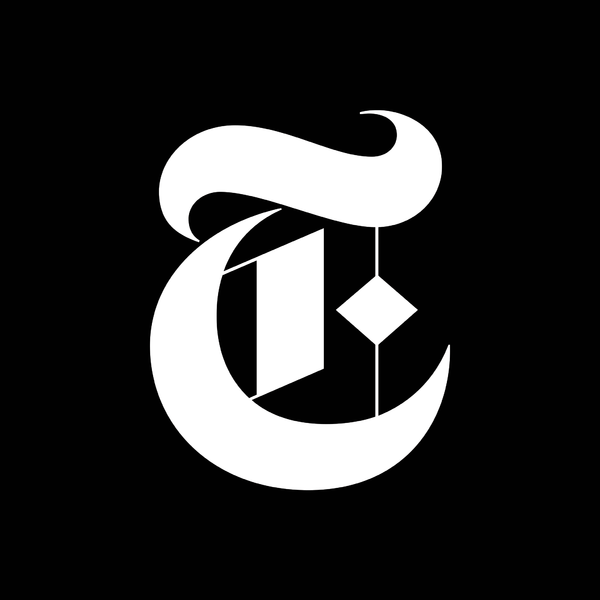 Last month's announcement that The New York Times Company would launch an education initiatives may have had a familiar ring to it. The company has spent close to a decade trying to turn the newspaper's vast institutional knowledge into knowledge higher education institutions and students want to buy. 
The company's new approach to education reflects changes seen in both higher education and the journalism industry, but at its core, The Times's interest in education is still seen as an extension of its own brand.
The media organization entered the online education market in earnest in 2007 with the launch of the Knowledge Network, a platform combining noncredit courses taught by faculty members at partner institutions with content from The New York Times. The following years brought steady expansion. In 2010, the company introduced certificates for students who paid and completed the courses, and, in 2011, course sequences created in partnership with the University of Southern California.
At the time, Felice Nudelman, the company's executive director of education, aimed even higher. Partnering with USC was a "first step" toward "further depth and collaboration," she told Inside Higher Ed at the time, saying the company was moving toward collaborating on entire degree programs.
One year later, the company had scrapped those plans. Nudelman in March 2012 accepted an offer to become the next chancellor of Antioch University, and in July, the Times company shut down the Knowledge Network. It handed the courses and programs over to institutions interested in keeping them running.
"It was something that was started by a group," Nudelman said in an interview this week. "When I left, the question was: Do you hire someone to come in and continue it... or do you turn it over to a group and let them think about what happens next?"
The company chose the latter. Between then and last month's announcement, the company decided to "take a step back and take a new look at education," said Alice Ting, vice president of brand development, licensing and syndication. It never abandoned its presence in the sector -- partnering with higher education organizations to provide access to its content, for example -- but spent almost three years reorganizing and discussing how best to apply its brand to education, she said.
The company's revived efforts in the online education space in some ways mirror the state of higher education in 2015. During Nudelman's time as executive director of education, the company worked directly with university partners. Nudelman's position no longer exists -- its responsibilities have been absorbed by other employees -- and the company is now drawing on expertise provided by an outside firm.
The practice is not unlike how many colleges and universities have partnered with an "enabler" to launch online education programs, Nudelman noted. "Higher education does that as well -- do you build this internally, or do you partner with this strength?" she said. "Either way, they've identified a way that's going to help them with educational expertise."
The company found a partner in the CIG Education Group (CEG), a division of the investment firm Cambridge Information Group. Its portfolio includes investments in ProQuest and Sotheby's Institute of Art.
"I wouldn't say we outsourced all the work; it's more finding the right partner," Ting said. "If we wanted to re-enter the education space in a big way, it would really require a significant amount of resources and staffing and focus."
Partnering with the CEG gives the company immediate access to expertise in curriculum development, Ting said. Meanwhile, The Times is able to focus on marketing and brand oversight -- with input from the CEG.
"For us, education is just part of our brand extension strategy," Ting said. "We look at areas where we think we can reinforce our brand strength, where we can leverage our brand attributes.... Because we have both breadth and depth of content to offer, we think that can help build a program that's interesting and unique."
It is, of course, also a revenue extension strategy, as The Times and the rest of the journalism industry continues to ponder how to address shrinking profits. For The Times, the answer may not be one product, but several.
As Ting pointed out, "This isn't our first time doing brand extension." The company has also lent its brand to conferences, film and wine clubs, and travel programs, but its core business remains journalism, she stressed. The company in October 2013 also renamed the International Herald Tribune, dubbing it International New York Times to strengthen its brand internationally.
"We recognize that the reasons those [initiatives] have been successful is because we found partners that have that expertise," Ting said. The company partnered with HBO for its film club, for example, and works with a handful of educational and luxury travel companies for its travel programs.
The company explained its approach to brand extension in its annual report from 2013, a year during which the company began to push the strategy.
"We believe that we have a very powerful and trusted brand with an excellent reputation for high-quality journalism and content," the report reads. "This reputation could be damaged by incidents that erode consumer trust. As we focus on developing brand extensions, we may work with third-party vendors, and shortcomings of such third parties could also negatively impact our reputation and brand value."
Ting declined to compare the new initiative -- which will include both online and face-to-face lectures -- to existing education providers, saying the company wants to create "something that was a bit different." The company is still building the team that will work on the project, she said, and once that task has been completed, the team will spend several months researching what readers and nonreaders are interested in. Times journalists are unlikely to serve as lecturers, but they may make guest appearances, she said.
Partnering with the CEG doesn't mean the company is shutting itself off from partnerships with institutions or other organizations, Ting said.
Asked if she had any advice for the employees tasked with doing her old job, Nudelman said, "Go for it."
"The thing that I think The Times and the education sector share is that both generate content that help people create knowledge and meaning," Nudelman said. "The content of The New York Times in the hands of educators will help students at any age truly create knowledge and meaning out of a very complex world.... And when you look at that content over a period of time, the lessons you learn from that and the ways you can teach to that are endless."