You have /5 articles left.
Sign up for a free account or log in.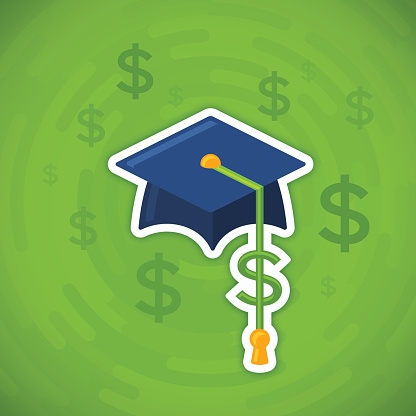 The GOP's proposed update to the law governing higher education would force a U-turn for long-standing federal policies on graduate student lending.
Students who pursue graduate degrees have been allowed to take out an unlimited amount in federal student loans since Congress authorized the Grad PLUS program in 2005. But the legislation proposed last week by Representative Virginia Foxx, the North Carolina Republican who chairs the House education committee, would cap annual borrowing amounts for grad students at $28,500 annually. The bill also would change benefits for borrowers by altering income-driven repayment options and eliminating Public Service Loan Forgiveness.
Republicans said the proposed changes would put pressure on institutions to keep costs down and fits with their broader vision to simplify the federal student aid system.
But advocates for graduate education warned that the bill would limit less-well-off students' access to advanced degrees. And they said public service-oriented fields in particular would be hurt by limits in federal loans and the end of PSLF.
Beth Buehlmann, vice president for public policy and government affairs at the Council of Graduate Schools, worked in the office of Wyoming Senator Mike Enzi, who was the ranking Republican on the Senate education committee when Congress authorized Grad PLUS loans. That move was partly designed to reduce students' reliance on the private loan market, she said.
"And it has done that," she said. "It has been very successful in doing that."
Republicans' opening bid in the reauthorization of the Higher Education Act signals just how much the party's thinking on student aid has changed in the last decade. Not only do GOP leaders want more simplicity -- a departure from the current landscape that offers a number of repayment options for student loan debt -- but they also want a bigger role for the private loan market.
Many Republicans in recent years have argued for eliminating both Grad PLUS and another loan program that allows unlimited lending to parents of undergraduates, called Parent PLUS. The private sector, they argue, will do just as well as any federal regulation to weed out useless programs.
However, Buehlmann and others warn that leaving the private market to fill gaps in the cost of graduate education for certain service-oriented fields -- such as public-interest law, counseling and drug rehabilitation, and social work -- would make those careers unattainable. Grad students, Buehlmann said, can't access grant funding. Lending is the only option to finance their education, and federal loans provide protections not available in the private market, she said. If the private lending market doesn't fill the gaps in cost of graduate education, according to this argument, fewer students will be able to enter those professions.
Chris Chapman, president and CEO of AccessLex, said the elimination of PSLF and a cap on graduate lending would make it more difficult for underrepresented student groups to pursue graduate education.
"It would really take away a very strong benefit and strong tool to encourage graduates who go into public service professions," he said. "Even more than that, it really eliminates the incentive to persist in the profession."
Higher education groups and student aid advocates, meanwhile, are watching a federal tax reform process that could have major implications for graduate students. The House passed a tax plan last month that includes several provisions to strip current benefits in the tax code for students. One change would mean that graduate students' tuition discounts effectively are taxed as income. Another would end student loan interest deductions, costing student borrowers an additional $24 billion over the next decade. That change would be particularly burdensome to grad students, many of whom are paying off undergraduate loans.
Those provisions were left out of a Senate bill earlier this month. But the details of the final tax reform legislation that emerges could weigh on whatever changes are made to graduate benefits in a reauthorization of the Higher Education Act.
The GOP's Rationale
Republicans have been critical of the increasingly high taxpayer cost estimates for the Public Service Loan Forgiveness program. And GOP lawmakers believe the benefit is poorly targeted. A committee aide pointed to one recent report arguing that in many cases public sector workers are no less well compensated than private sector workers. PSLF though would also provide loan relief to many low-salaried employees of qualifying nonprofit organizations. 
Regardless of what wage data shows, the GOP says no worker should get special benefits on student loans based on their employer.
"Our proposal offers the same deal for everyone regardless of occupation and puts downward market pressure on institutions to keep costs down," a committee spokesman said. "We believe all work is valuable and should be held in the same high regard."
Republican bill writers also believe the unlimited availability of federal funds has led college to raise tuition and fees. The committee cited one UCLA study from last year examining the use of Parent PLUS loans that appeared to back that notion, commonly known as the Bennett hypothesis. But that study didn't look at the relationship between program costs and graduate lending (Parent PLUS can only be used to fund undergraduate education). And a recent paper from Robert Kelchen, an assistant professor of education at Seton Hall University, found limited evidence of the theory's relevance to graduate lending for legal education.
Kelchen said that in 2005, before Grad PLUS was authorized, federal graduate student loans typically did not cover the full cost of education. The proposed changes in the House bill, he said, would have implications for for-profit chains as well as a substantial number of private nonprofit colleges that have used professional and master's degree programs to help subsidize undergraduate education.
"It could put pressure on colleges to try to get more revenue from undergraduates," he said.
Students entering higher-paid fields likely would be able to find private loans at similar rates to Grad PLUS, Kelchen said, but students entering high-tuition, low-paid fields like social work could struggle.
While the evidence is limited of tuition increases linked to unlimited graduate lending, average borrowing amounts by graduate students rose sharply between the 2004-05 and 2010-11 academic years, before subsequently declining through 2014-15, according to a College Board tally of federal loans made to students and parents. But the loan amounts began to rise again in 2015-16.
Critics of unlimited graduate lending also have attributed the unexpectedly high costs of federal income-driven repayment programs to heavy use by graduate students. A U.S. Government Accountability Office report last year found that the expected cost of IDR plans has shot up to $53 billion from $25 billion, for federal loans issued during the 2009 to 2016 fiscal years, primarily because of the growing number of loans expected to be repaid through the program. And changes by the Obama administration to income-driven plans made the program more generous to grad students as it steered more borrowers into those plans.
Preston Cooper, an education data analyst at the conservative American Enterprise Institute, said the research was clear that allowing unlimited borrowing by parents of undergraduates has led to increases in tuition. The evidence is much more mixed on unlimited graduate borrowing, he said, but capping that lending accomplishes another conservative goal by opening new space for private lenders.
"The rationale for having a federal student loan program is that there is a market failure, that basically no lenders are going to lend to an 18-year-old student who doesn't have any credit history, doesn't have any work history, because that's just too risky," he said. "Those arguments don't really apply to the graduate lending sphere."
Graduate students have ample opportunity to establish a credit history. And private lenders will lend only to students in programs with a reasonable chance of paying off loans, he said. Cooper also argued that income-driven repayment is adequate to ensure students in lower-paying public service fields can afford to repay their loans.
Sarah Flanagan, vice president for government relations and policy at the National Association of Independent Colleges and Universities, said institutions want students to be able to cover the full cost of their education with federal loans. Private lending has less generous terms and conditions, she said, and pushing students to take out those additional loans undercuts the Republican theme of greater simplicity in the student aid system.
"That's really a step backward," she said.
She said an aggregate limit on graduate lending could be preferable to annual limits and would reward shorter, more efficient programs.
Others have noted that in the case of legal education in particular, private lending would likely fill any gap in costs for students attending prestigious law schools, that may not be the case at lower-ranking law programs. 
The bill does include higher lending amounts for students pursuing graduate education as doctors or other medical professional positions. And while it would otherwise limit graduate lending, it does increase annual lending limits for undergraduates and would raise the aggregate lending limit for federal direct loans from $138,500 to $150,000. Grad PLUS was authorized to meet gaps in need for students who had already reached their aggregate borrowing limit. So some see the higher limit as partially addressing the need met by the program.
Large for-profit college chains, among them Walden University, focus primarily on graduate education. Jennifer Blum, senior vice president of external relations and public policy at Laureate Education, Walden's parent company, said the university supports efforts to streamline federal loan and repayment programs if the results are more efficient for student borrowers.
"As an institution focused primarily on graduate-level education, we are examining the legislation closely to determine the relationship between any loss of Grad PLUS funding to the other loan reforms and improvements proposed," she said in a written statement. "We are hopeful that any final legislation will strike the right balance to ensure continued access and completion for graduate students who need educational funding."
Some advocates for student aid recipients see graduate students taking it on the chin in the House bill. Justin Draeger, president and CEO of the National Association of Student Financial Aid Administrators, said grad students don't just lose access to Public Service Loan Forgiveness in the bill. They would also be shut out of the federal work-study program.
Draeger said it's important to be clear about the specific problems lawmakers are setting out to address in the higher education bill's reauthorization. Loan repayment rates, defaults, tuition inflation and the cost of loan forgiveness are all separate issues, he said.
Graduate students typically aren't the ones struggling to pay back their loans, said Draeger. To the extent Congress is looking to address the moral hazard of loan forgiveness -- too many students taking out large amounts of loans with the expectation that the government would pick up much of the cost -- it could cap future loan forgiveness, rather than capping borrowing and eliminating Public Service Loan Forgiveness, he said.
"Sometimes I feel like these conversations are all going by each other," Draeger said. "Our take is there are ways to address all these issues. Putting caps on the loans might be one of those ways."