You have /5 articles left.
Sign up for a free account or log in.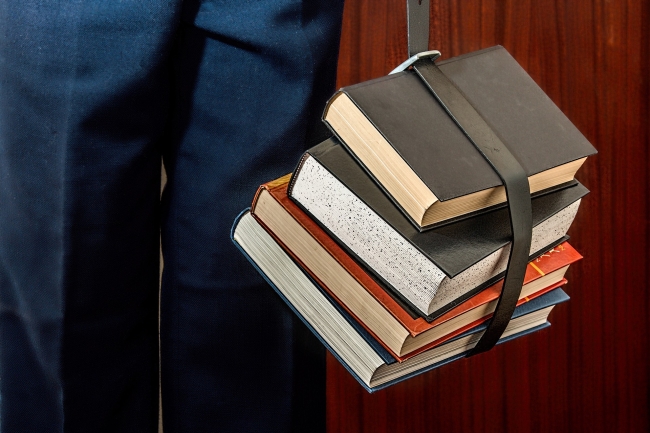 Faculty members could unlock large savings for their students by not assigning textbook "bundles," the Student Public Interest Research Groups assert in a report published Thursday.
However, as is typical for reports about textbook prices from advocacy groups like PIRG, publishers challenged the findings.
With textbook bundles, students get a traditional textbook or ebook, plus an access code to use supplemental features such as homework assignments, quizzes and exams -- features that are frequently required for course assessment and completion.
The report looked at the cost of course materials in the 10 largest courses across 40 two- and four-year nonprofit institutions. It found that students who were assigned textbook bundles were paying 32 percent to 68 percent more than students who weren't assigned textbook bundles, and could buy used textbooks instead.
One way for students to reduce the cost of a bundled deal is to shop for an access code and a used textbook separately. But the report said that frequently students are prevented from doing this and forced to pay full price. In 45 percent of cases, students assigned bundle deals were not given enough information to find the access code and textbook from third-party sellers, or were assigned custom books unique to the campus, the report said.
The average cost for a textbook bundle in the report sample was $157, versus $134 for a new textbook from the college bookstore or $56 for a used textbook from Amazon. The report calculated that by switching from publisher textbooks to open educational resources from organizations like OpenStax, the 40 colleges in the sample could save students up to $13 million per semester for these 10 courses.
Kaitlyn Vitez, the report's author and a higher education advocate for USPIRG, said it was "frankly absurd" that so many institutions assigned textbook bundles for introductory courses when peer-reviewed, openly copyrighted and free OER textbooks are available instead.
"It's high time that we took action to combat high textbook prices," she said. The report estimated that by switching to OER for the 10 courses included in the study, colleges across the U.S. could save students $1.5 billion a year.
Jeff Seaman, co-director of the Babson Survey Research Group, said he thought the methodology in the report was sound, but he encouraged the authors of the report to publish their underlying data set.
Seaman added that the report's cost-saving claims from switching to OER could have been strengthened if the report had taken into account that many students would still opt for print OER textbooks (which are typically under $60 new) over free digital versions. "Not everyone is going to do everything perfectly, and the numbers would still have been large," he said.
The report did not discuss barriers to adoption of OER in much detail, said Seaman. "Adoption is increasing, but the No. 1 barrier is that faculty don't know about it," he said. A recent Babson Survey report found that the number of faculty members choosing OER over traditional textbooks nearly doubled in the last academic year.
David Anderson, senior director of education policy and innovation at the Association of American Publishers, disputed the findings in the study, however.
He said that the cost of course materials was one of the few areas where college costs had gone down in recent years, in large part due to publisher initiatives such as rental schemes and inclusive access programs, which were not discussed in the report. "The industry is moving very aggressively to improve student performance and reduce costs for students," said Anderson.
Asked whether he felt that bundle deals were good value, Anderson said he did.
The supplementary materials accessed in bundle deals frequently offer a personalized learning experience that provides valuable data to instructors, he said. He added that many publishers now offer OER options, adding, "It's not an either-or proposition."