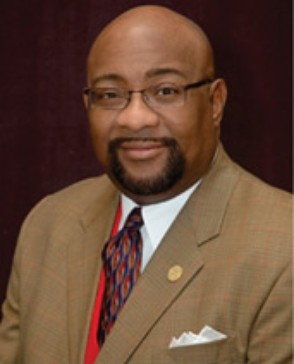 The Board of Trustees of Lincoln University in Pennsylvania met Saturday and said that it would review the actions of President Robert R. Jennings (at right), but the board said so only after initially expressing strong support for Jennings.
Jennings has drawn widespread criticism in the last week after video surfaced of him making remarks that many thought blamed women for sexual assaults and suggested a problem of false reports. He also faces criticism over falling enrollment and the way he treats faculty members. The board's president, Kimberly Lloyd first said Saturday that the board "is satisfied that Dr. Jennings is working diligently to bring about the change Lincoln needs," The Philadelphia Inquirer reported.
But the board then followed that with a statement saying that it would review the performance of Jennings. Lloyd issued this statement "regarding recent comments" by Jennings: "The Board of Trustees of the Lincoln University has reviewed the actions of the president and has referred the matter to the Executive Committee to develop a definitive plan of action to advance the mission of the University for the benefit of all of its students, faculty, alumni, staff, and other stakeholders. The board considers this an issue of the utmost importance and therefore intends to begin its review as soon as possible. The review must be thorough and comprehensive and we will take the necessary time to ensure that happens."
It is unclear that the second statement will stop criticism of the university. The board met in a room with limited public seating, and the university would not let anyone in the room stand, angering many who came to demand that Jennings resign. Students and alumni continue to use social media and online petitions to demand that Jennings be fired.